A running back with six straight 1,000-yard seasons -- and membership in the ultra-exclusive 2,000-yard club -- is available. And there isn't a huge rush to sign him.
Is he finished? Was he a victim of poor quarterback play that allowed opponents to stack the box? Can he regain his form with a change of scenery? Is he a "me" player?
Frankly, the "CJ2K" season of 2009 feels like it happened a lifetime ago. In running back years, it did. And based upon what has transpired since, there's no reason to believe we will ever see that runner again.
Back in 2009, Johnson's second NFL season, he averaged a whopping 125.4 rushing yards per game. Last year? Sixty-seven. In '09, he ran for a robust 5.6 yards a pop. Last year? He posted the lowest average of his six-year career at 3.9.
Theories abound as to why Johnson's game has fallen off ...
Some say opponents just had an easy time strategizing to stop Johnson, with the Titans failing to present a legitimate passing threat. There could be something to this, as Jake Locker just couldn't stay healthy; in fact, the Titans haven't fielded a top-20 passing attack since 2011.
Some fault the offensive line. I think that's a cop-out. Johnson himself came on my SiriusXM Radio show following the 2012 regular season, during Super Bowl week in New Orleans, and publicly complained about his offensive line. The Titans responded by signing free agent Andy Levitre to a $46.8 million contract and selecting Chance Warmack with the 10th overall pick in the 2013 NFL Draft. Johnson responded with a poor season.
Some deduce that Johnson has simply lost a step. In 2009, he had 22 runs of 20-plus yards. That number has dropped annually since, from 13 to 11 to eight and all the way down to five in 2013. That's an alarming downward trend. Also noteworthy: Johnson hasn't eclipsed six rushing touchdowns since 2010.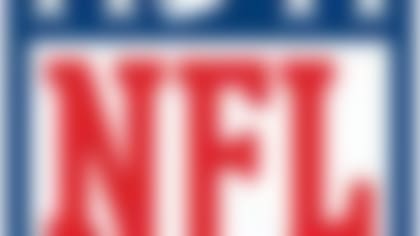 Follow all the developments on the NFL's open market with our up-to-the-minute tracking of 2014's free agents. **More...**
And some believe that Johnson can be his own worst enemy. Keith Bulluck -- the ultimate team player and leader during his Titans tenure, which included the first two years of Johnson's pro career -- shared his thoughts on the former teammate on a Nashville radio station last month: "He's a friend of mine, but when it comes to athlete, he's a 'me' person." That's not what you want to hear.
Here's what I know: If you are banking on Chris Johnson being the player who immediately burst onto the scene last decade, turning heads with ankle-breaking, majestic runs and helping you win your fantasy league ... well, don't. That guy is defunct.
But I think Johnson, if he can accept where he's truly at in his career and be a good teammate, can still be a solid player.
I gave you many numbers to illuminate his decline. In fairness to Johnson, I should mention that he's never missed a game because of injury. In fact, the only game he's missed -- period -- was in Week 17 of his rookie season, when the Titans had already locked up the AFC's top seed and Jeff Fisher decided to rest a bunch of starters. Durability is a strength of his.
Johnson is most certainly not an upper-echelon back these days, but he can give you 15 carries and catch the ball out of the backfield. He can help teams -- IF he is willing to check his ego at the door.
Personally, I think the best fit is with the New York Jets. Chris Ivory currently tops the depth chart at running back for Gang Green. I like Ivory. He has some sizzle. But he can't stay healthy for an entire campaign. A Johnson-Ivory tandem would be solid, and an upgrade for New York. It's logical.
No matter where Johnson signs, you have to lower the expectation level. And he has to realize the "me" act doesn't fly when your numbers dip dramatically.