Laurent Duvernay-Tardif hasn't played a single snap this season and hasn't seen the field for the Kansas City Chiefs since their victory in Super Bowl LIV on Feb. 2, but the offensive lineman is still raking in the accolades.
Duvernay-Tardif was named a co-winner of the 2020 Lou Marsh Award, which is given out annually to Canada's top athlete. LDT shared this year's honor with soccer player Alphonso Davies, who stars for Bayern Munich in Germany's Bundesliga.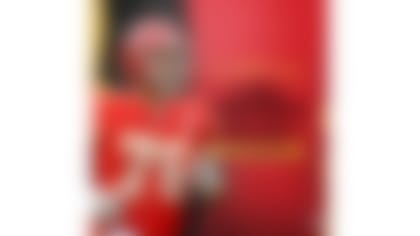 Past winners of the Lou Marsh Award include NHL stars Wayne Gretzky (four times), Bobby Orr, Sidney Crosby (twice) and Mario Lemieux; Olympic gold medalist alpine skier Nancy Greene (twice); soccer player Christine Sinclair; and NBA player (and now coach) Steve Nash. But Duvernay-Tardif is the first NFL player to receive the honor.
Duvernay-Tardif began 2020 as the starting right guard of the AFC's No. 2 seed Chiefs. He started three postseason games, including Kansas City's 31-20 victory over the San Francisco 49ers in the Super Bowl, becoming just the ninth Canadian player to win a Lombardi. But once the COVID-19 pandemic struck, Duvernay-Tardif, who graduated in 2018 from McGill University with a Doctor of Medicine and Master of Surgery degree, decided to opt out of the 2020 season and begin work at a long-term care facility in Quebec.
"This is one of the most difficult decisions I have had to make in my life," Duvernay-Tardif wrote at the time, "but I must follow my convictions and do what I believe is right for me personally.
"Being at the frontline during this offseason has given me a different perspective on this pandemic and the stress it puts on individuals and our healthcare system. I cannot allow myself to potentially transmit the virus in our communities simply to play the sport that I love. If I am to take risks, I will do it caring for patients."