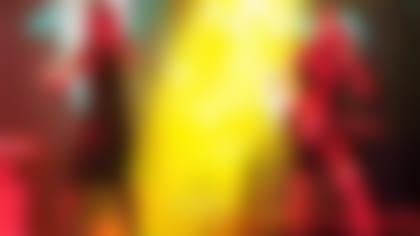 Carroll reiterated his early-week emphasis on the organization's philosophy of embracing Lynch as a unique individual.
"I think that you're seeing a demonstration of a guy being himself and not being what everybody wants him to be," Carroll said. "That is why you will continue to hear our players support him."
Praising Lynch as "an incredible team member," Carroll made it clear that the smashmouth running back has his full support.
"He's trying to do the best job he can of being him, and maybe you don't feel that that's what he should (do), but that is what's going on, and in that sense, he's being true to himself," Carroll explained. "I understand that people would like to see him do different things and like to hear him in other ways. He's not comfortable with that ... This environment just isn't one that you get to see him in the way you want to see him."
It's interesting to note the contrasting styles in Seattle's media tent.
Carroll could teach a riveting college course on sports philosophy. Lynch lets his actions speak for him. Russell Wilson's dehydration circumlocution replaces meaning and substance with dozens of stale clichés.
From this vantage point, the first two styles are preferable to the latter.