Last week, we introduced you to the goodness that is the SAP Player Comparison Tool. This week, we return with more comparisons and more ways to determine how best to build your league's strongest roster.
The tool analyzes a player's strengths based on five different categories -- Performance, Matchup, Consistency, Upside and Intangibles. And once again, we put it up against the NFL Fantasy LIVE player rankings. Here we go...
DeMarco Murray vs. Reggie Bush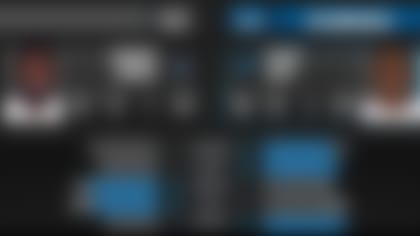 SAP Player Comparison Tool: These two dynamic, but not-so-durable running backs have shown flashes of fantasy greatness, but have never quite reached the potential that many expected of them. When it comes to 2013 drafts, the pair presents quite a quandary. But being a pass-catching back in a pass-happy offense seems to be a good fit and the SAP Player Comparison Tool gives the edge to Reggie Bush over DeMarco Murray.
NFL Fantasy LIVE: Similarly, it was a tough call between the two backs for the NFL Fantasy LIVE crew. But the idea of Bush as a dynamic run-catch option in an already high-octane offense was too much to ignore -- especially when compared to a player who has struggled to remain on the field during his first few seasons in the NFL.
Russell Wilson vs. Robert Griffin III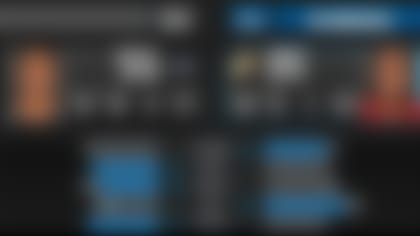 SAP Player Comparison Tool: In the battle of two of the NFL's high-profile second-year quarterbacks, it's Robert Griffin III who earns the nod here, thanks in part to a high amount of upside. Earlier in the offseason, the fear of RGIII's knee injury might have frightened a few fantasy enthusiasts, but as Griffin's rehab has progressed, his risk has lessened.
NFL Fantasy LIVE: While both Griffin and Russell Wilson are both top 10 options, according to the experts at NFL Fantasy LIVE, it's the reigning Rookie of the Year who has a slight edge. Wilson certainly has the potential for a fantastic season, but the loss of Percy Harvin could put a damper on a year that had even higher fantasy football expectations.
Hakeem Nicks vs. Victor Cruz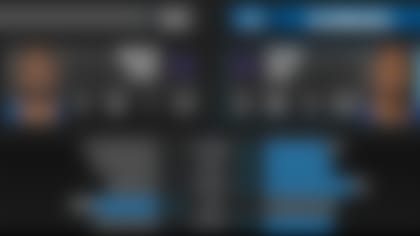 SAP Player Comparison Tool: When it comes to Eli Manning's top two targets, fantasy owners have been forced to make a tough call -- Hakeem Nicks or Victor Cruz? If you ask the SAP Player Comparison Tool, that call might not be so tough. Cruz wins fairly easily. The salsa-dancing slot receiver wins high marks for his consistency, which could be partially attributed to Nicks' inconsistency when it comes to dealing with injuries.
NFL Fantasy LIVE: In the matchup of Nicks vs. Cruz, NFL Fantasy LIVE and the SAP Player Comparison Tool once again agree. 2013 could be a big season for Hakeem Nicks, but Victor Cruz has been a much steadier fantasy presence over the past few seasons. That's why our aggregate rankings put Cruz ahead of his counterpart.