ORCHARD PARK, N.Y. -- The Buffalo Bills are reclaiming their home-field advantage by postponing their annual game this season in Toronto, where they've gone 1-5 in the series.
Team president Russ Brandon did not rule out ending the series despite four years remaining in the deal with Toronto-based Rogers Communications.
Citing concerns of the Bills giving up a home-field edge and poor fan turnout north of the border, the Bills and Rogers announced Wednesday they have put the game in Toronto on hold for this season. The joint release with Rogers president Keith Pelley said both sides would "evaluate opportunities and build on the foundation to enhance future games."
However, Brandon provided no guarantee that the Bills would resume the series after questioning its viability.
"We're going to look at every aspect, that if we do come back that we have a more robust fan experience and try to create more of a home-field advantage," Brandon said. "Right now, that was not the situation. And that was one of the reasons we wanted to get into a lot of detail with our partners up there and see if that's viable moving forward."
The decision comes a little more than a year after the two sides agreed to renew the series for five years through 2017, after the original five-year deal expired.
The Bills played their first game of the series in 2008 in Toronto, about a 2-hour drive from Buffalo, in a bid to expand their fan base and generate additional revenue from Canada's largest city and financial capital.
High ticket prices, initially averaging about $180, a playoff drought at 14 consecutive seasons and the lack of atmosphere in the cavernous domed Rogers Centre may have contributed to the lack of success.
The postponement doesn't come as a total surprise after questions were raised following the Bills' 34-31 overtime loss to Atlanta at Toronto on Dec. 1. A few days later, Brandon wondered whether his team loses a home-field advantage by playing in Toronto.
Brandon reiterated those concerns on Wednesday.
"We're trying to build a fan-base north of the border and, last year, I would say it was a neutral ground," Brandon said.
"It's been a roller coaster from the standpoint of the losses and that's on us," Brandon said. "We have not played well up there. We have to take responsibility for that."
Receiver Steve Johnson questioned whether the warm-weather Falcons "fixed" the schedule in getting to play indoors. Center Eric Wood had referred to the games in Toronto as "a joke."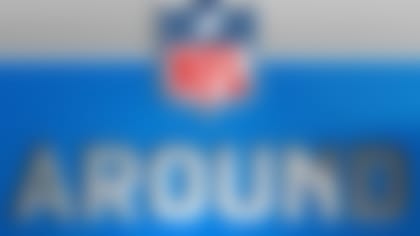 Despite the troubles, Brandon noted the Bills have enjoyed a notable increase in fans from Toronto and across southern Ontario attending games at Orchard Park since the start of the series.
Brandon estimated that about 18 percent of fans attending home games are from Ontario. That's about double than what it was before the series, and a few percentage points more than what the team draws from nearby Rochester.
While the games in Toronto are on hold, the Bills' objective to grow their market outside of Buffalo remains a priority.
"Regionalization is a key lever for us moving forward and the Toronto marketplace and southern Ontario are a key element to that," Brandon said.
As part of the initial five-year deal, Rogers agreed to pay $78 million to essentially lease eight Bills home games - five regular season and three preseason. The final preseason game was dropped because of scheduling difficulties.
In exchange, the Bills earned more than double what they usually generated from hosting games in Buffalo. The value of the most recent deal has not been revealed, but the price tag was expected to be lower after Rogers' officials expressed concerns about the value of the series.
Copyright 2014 by The Associated Press