It's summer time at the NFL.  During the next few weeks, we here at NFL.com will unveil our Most Underrated and Overrated Players of All Time for all 32 teams and allow users to determine their choices as well.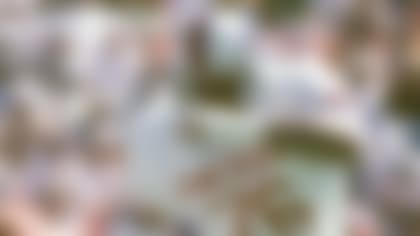 Fred Smerlas -- NT, 1979-89
Smerlas is the kind of guy you love to put on lists. There are so many great stories about him. For example, this one from Dr. Z about Smerlas being the descendant of a mountain lion-fighting "modern Hercules" who uprooted trees for fun. How many players these days have a backstory like that? Not many could play like Smerlas either. He was an indestructible, All-Pro nose tackle who started every Bills game from 1980 through 1989 -- putting the labor strike in 1987 aside. Smerlas was point man on the so-called "Bermuda Triangle" defense that paved the way for Buffalo's success in the early 90s. He made not cleaning his locker a point of pride and later grew a mustache that makes him a dead ringer for Dave Wannstedt. He deserves to be remembered as a Bills all-time great.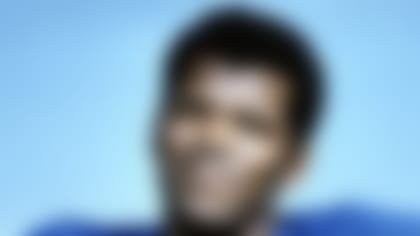 Butch Byrd -- DB, 1964-70
Arguably the most underrated player in Bills history, Byrd is the Bills' all-time leader in interceptions. He had 40 in seven seasons. Even if you totaled the seven best seasons of Hall of Famers Deion Sanders (36) and Rod Woodson (38) they can't match that. Byrd helped the Bills win two straight AFL titles -- one in his rookie season in 1965, the second a year later. He had a 74-yard punt return for a touchdown in the latter. Not to mention an interception as the Bills held the San Diego Chargers scoreless. Byrd made five Pro Bowls and started 101 consecutive games. He's on the AFL's all-1960s team. He spurned both Al Davis and the Dallas Cowboys to become a member of the Bills coming out of college. He's an all-time great.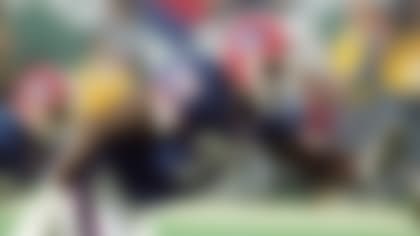 Howard Ballard -- T, 1988-93
At 6-foot-6, 325 pounds, Ballard was the prototype for the wave of monstrous, athletic offensive tackles that surfaced in the late 80s. Ballard was nicknamed "House" and dominated accordingly. An unfortunate run-in with Jim Kelly in Ballard's rookie season didn't deter him. He went on to start 80 straight games at right tackle for a Bills offensive line that set high marks for success, peaking with back-to-back 2,000 yards from scrimmage seasons for Thurman Thomas in 1991 and 1992. Ballard made Pro Bowl that season (1992) and again in 1993. He left the next season, bolting for big money from the Seattle Seahawks, but he'll forever hold a spot in Bills lore, next to similarly under appreciated greats Kent Hull (R.I.P.) and Jim Ritcher.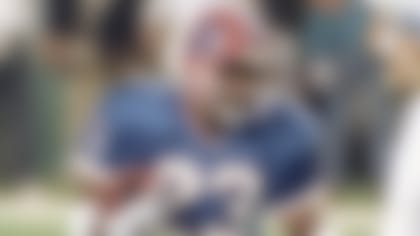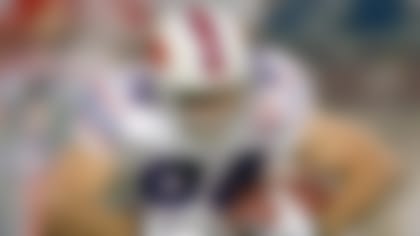 Aaron Schobel -- DE, 2001-09
Odds are you expected to see Schobel on the overrated portion of this list. Or not on the list at all. He was on losing teams. He didn't stand out. He was paid a lot of money. He retired early. Those are the knocks on Schobel, but he was brilliant. He had four seasons with 10-plus sacks, including back-to-back double-digit sack seasons in 2005 and 2006 -- the only Bills player other than Bruce Smith to do so. Not to mention he has the second-most sacks in Bills history (you know who is first). Schobel was good against the run too. His numbers were comparable in many seasons to Jason Taylor. Had he played for the team a decade earlier his legacy would be much different.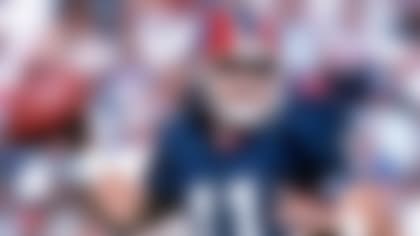 Drew Bledsoe -- QB, 2002-04
Drew, Drew, Drew. When the Bills traded a first-round pick to the New England Patriots for the discarded Pro Bowl quarterback in 2002, Bledsoe-mania was such that Bills fans jumped around in their cars when they heard the news. The reality? Bledsoe wasn't really that good. Admittedly he did well in 2002, but his 2003 season was an abomination (11 touchdown passes, 12 interceptions) and he single-handedly kept the Bills out of the postseason in 2005 with a pick and a lost fumble for touchdown against the Steelers in the final game of the season. Bledsoe was expected to be Jim Kelly 2.0. Instead, he was just another Joe in a decade-long line of disappointing Bills quarterbacks.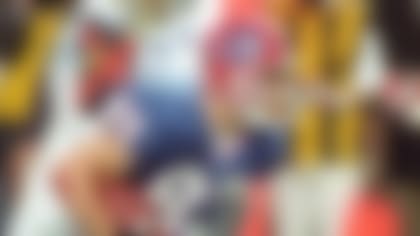 Don Beebe -- WR, 1989-94
Cutting down a Bills legend is not my idea of fun. I'll keep this brief. No. 82 is on this list because his production never quite matched his reputation. Yes, Beebe tracked down Leon Lett in one of the most famous plays in Super Bowl history, but he also contributed just three postseason touchdowns in six seasons with the Bills. Beebe was famous for his speed and his toughness, and he appeared in six Super Bowls -- a huge point of pride -- but he never had a 700-yard receiving season (let alone a 1,000-yard season). He's a memorable player and an inspirational one. He's just not quite as impressive as the mythic persona that's been built around him.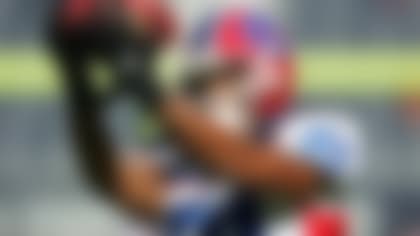 Peerless Price -- WR, 1999-02, 2006-07
Turn back the clock to 2002. Greatly aided by Drew Bledsoe, Price has one great season (94 catches, 1,252 yards receiving, nine touchdowns) causing the speed-starved Atlanta Falcons to cough up a first-round pick to pair him with Michael Vick. After Price flames out with the Falcons (and later the Cowboys), the Bills take another flier on him, signing him as a free agent in 2006. He catches two game-winning passes in '06 before hurting his neck in '07 and never catching another touchdown catch again. The moral of the story? Two-fold: Never trade a first-rounder for a wide receiver unless his name is Julio Jones, and Peerless Price was severely overrated.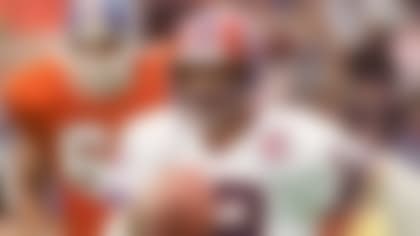 Joe Ferguson -- QB, 1973-1984
Before Ferguson arrived in 1973 the Bills were awful. In fact, they hadn't had a winning season in six years. So in a way Ferguson was a savior for the team. In another way, he was far from a savior. Namely, the way he would blow big games for the Bills. In 1980, for instance, Ferguson threw three interceptions as the Bills lost to the Chargers in the divisional round of the playoffs. The next year the Bills returned to the postseason, edging out the New York Jets in the first round despite four picks from Ferguson, who threw two more interceptions for good measure in a next-round loss to the Cincinnati Bengals. In 1982 Ferguson's woes continued as he threw 16 interceptions against seven touchdown passes and the Bills missed the playoffs. All in all, he wound up with 181 touchdown passes and 190 interceptions in 12 seasons with the Bills. In other words, he was Mark Sanchez before Mark Sanchez. Ferguson might have led the Bills out the dark days, but his postseason mistakes are inexcusable. He's one of the most overrated players in team history.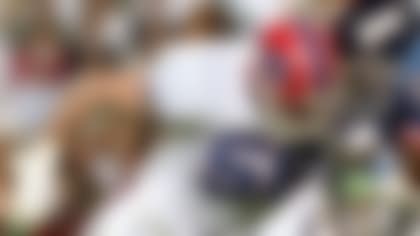 Shane Conlan -- LB, 1987-1992
Conlan was an all-time great Penn State linebacker who was drafted by the Bills in 1987 and contributed right away, racking up 114 tackles and winning Defensive Rookie of the Year. Conlan paired well with Cornelius Bennett in the Bills' linebacking corps and likely would have gone on to be a top 10 all-time Bills defensive player. Injuries hampered his play though, and he ultimately left the Bills in their heyday for the sad-sack Rams. The most damning piece of evidence against Conlan? The Bills didn't skip a beat without him. After he left in 1992, they actually improved their league defensive ranking. And made it back to another Super Bowl.