The optimism in Arizona is almost as high as the temperature. Even coming off a dismal 5-11 season that necessitated an entire regime change for the Cardinals, there is no talk of rebuilding.
Not with a nasty defense that has mostly stuck together. Not with premier receiver Larry Fitzgerald set to be featured like one. Not with a promising draft class that will see endless playing time. And not with quarterback Carson Palmer out to prove he's still got it.
Instant Debate: Best play-caller?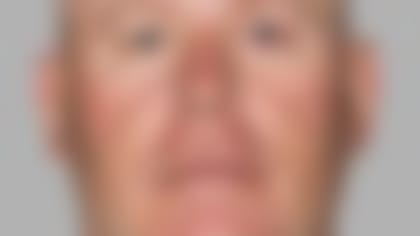 "Just like last year with the Colts, we refused to use that world 'rebuild,' " Arians told NFL.com this week. "It's reload. We're in it to win now."
A head coach for the first time since he was at Temple in 1988, and a first-time NFL head coach at 60 years old, Arians isn't wasting any time. He's jumping right in -- similar to what he did last season in Indianapolis, where he was thrust into the interim head-coaching role when Chuck Pagano was forced to step away after being diagnosed with cancer.
But for one moment a few days ago, Arians paused and reflected. He was asked about the best part of being a head coach, and he offered two. One was being able to put together a staff that includes several friends he had planned to hire if the opportunity ever came.
The second is one you might not expect.
On Monday and Tuesday at Reynolds Plantation in Lake Oconee, Ga., Arians will host the inaugural Bruce Arians Family Foundation event, which includes a golf tournament and a concert. Proceeds from the event will go to cancer prevention, research and education, while also benefitting CASA, the Court Appointed Special Advocates who make sure abused or neglected children receive the help they need. Arians is a prostate cancer survivor, while his wife is a former CASA attorney. It's personal to both.
As a position coach or even as offensive coordinator for the Pittsburgh Steelers and Colts, such an event simply wasn't possible. He needed the loftier title.
"I tried to have one before and I couldn't get the interest, especially sponsorship-wise," Arians said. "It's going to be a fun event and a great cause. Great to get to start a foundation and give something back to a cause that's so close to our family."
The perks of being a head coach are not limited to charity events, though.
As he learned last season, and the previous eight years in Pittsburgh, winning means you can multiply everything by 10. In Indy, thanks to sensational rookie Andrew Luck, the Colts overcame an underwhelming roster to become a surprise playoff team. In Pittsburgh, Arians helped mold a raw quarterback named Ben Roethlisberger into a Super Bowl-winning star.
This time, the quarterback is Carson Palmer, who took a pay cut to join Arians after a forgettable stint with the Oakland Raiders. Asked if Palmer is what he thought the quarterback would be, Arians quickly said, "He's actually better."
"I didn't know he was such a gym rat," Arians continued. "I mean, he's in there studying tape, he wants to win so bad he'll do whatever it takes. And I'm really impressed with his leadership ability and the things that he's doing for us."
Palmer, by the way, is similarly impressed. He told Yahoo! Sports, "I love the head coach," and he meant it.
Meanwhile, what Arians wants is balance -- to avoid just flinging it around. That's what the Colts strove for last season and never quite achieved. He wants to go deep, but also covets the ability to complete 10 in a row and have his receivers run after the catch. Arians cites a desire to be a ball-control team, to be complete. Drafting a stud guard like Jonathan Cooper in the first round only emphasizes that.
"We want to run the football and the guys up front want to run the football," he said, "and that helps set up the vertical stuff."
The playbook is still a work in progress, and that'll come together when the pads go on. What Arians does know is that star receiver Larry Fitzgerald will be moving around more in different situations. For instance, he could be found in the slot on third down -- a matchup nightmare.
Throw in the fact that Arians believes his rookies should "all contribute" -- with maybe one exception -- and it's no wonder he's in a good mood. It's no wonder he's enjoying his time as a head coach.
"It's fun to come to work every day," Arians concluded.