That's something anyone who's ever watched an otherwise strong roster struggle behind an indecisive or inaccurate quarterback can understand. It is perhaps the most frustrating experience for a team and its followers: A squad can hold its own in the trenches, have a defense that is sound, and yet still be irked most weeks because the quarterback can't quite get past the level of ordinary. That's why NFL teams pay astronomical sums for great signal-callers -- and even, as of late, for above-average ones.
But to look at the NFL standings after two weeks is to be reminded that $100 million doesn't buy what it used to, and that, while the NFL probably will always be a quarterback-driven league, it isn't necessarily a quarterback-dependent league.
You pay that kind of money for Peyton Manning, who has, in two-plus years, made an ordinary Denver team very special. And with the market being what it is, you also give that amount of dough to Andy Dalton, though for a different reason: He's a very competent -- verging on good -- quarterback, and, as the Bengals, you have enough other pieces in place (a rugged defense, a good front line, an able running game, a stable of good receivers) that you can make a serious run at a title with solid quarterback play.
That, of course, is almost the same exact formula used by the Super Bowl-winning Seattle Seahawks last season. Quarterback Russell Wilson has an undeniable charisma and is a genuine leader. But his physical skills are for the most part average, and he has not been asked to win games single-handedly, because the Seahawks have been able to do it with a stifling defense, a stout run game and a ferocious home-field advantage. It's early this season, but the Bengals have the look of a team that might be able to bottle the same kind of lightning.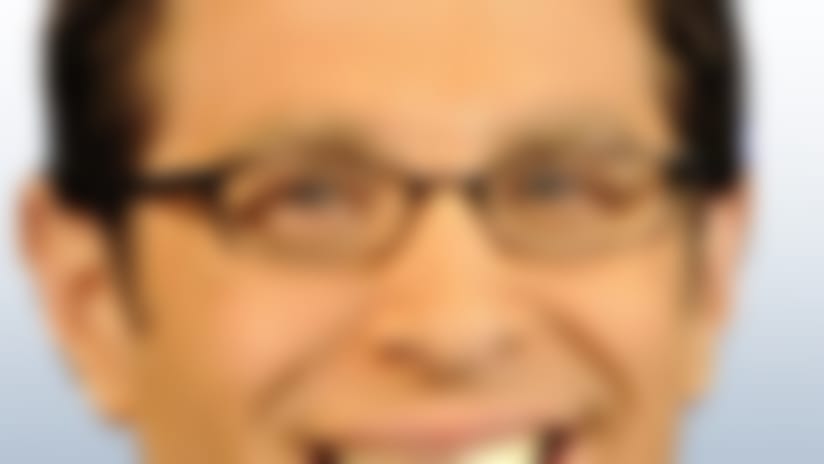 But who else is standing at 2-0? Buffalo, Arizona, Carolina, Houston and Philadelphia. Let's examine each team's current status under center:
-- The Bills are 2-0 behind 2013 first-round pick EJ Manuel -- who looked so poor in the preseason that management threw $11 million at the quasi-retired Kyle Orton in late August, just to have a sturdy veteran backup ready to come in. With Manuel playing better, Buffalo topped Chicago and Miami, relying on a solid running game, a defense that has been better than many expected it to be -- after the losses of Kiko Alonso (injury) and Jairus Byrd (free agency) -- and dynamic special teams.
-- Philadelphia has notched two impressive, come-from-behind wins with former third-round pick Nick Foles having matured in Chip Kelly's system. The Eagles are also a special case, because Kelly's system is so innovative. Notwithstanding his four turnovers through the first two weeks of this season, Foles has adapted well; he's learned to play within Kelly's fastbreak system.
The formula presently being used by Houston, Buffalo, Carolina, Arizona and Cincinnati owes a lot to Seattle's success. But those teams are going to find out what the Seahawks found out themselves last Sunday -- the defense-first, no-mistakes approach leaves very little margin for error, especially if you're on the road, or in a shootout with a stellar quarterback like Philip Rivers.
At the end of the day, there just aren't enough Peyton Mannings for every team to build around a no-doubt franchise quarterback. So organizations do what they've been doing throughout most of football's history: Try to stay in the game through defense and a low-risk attack (as Chuck Noll said, "Before you can win a game, you have to not lose it,") and hope they can find a quarterback to get them to the playoffs.
Once you reach January, as we've seen, a hot hand can go far. That's when the best -- or, at least, just not the worst -- quarterbacks really earn those nine-figure contracts.