PHOENIX -- Friday's final head coach press conference ended up being a blossoming buddy comedy in which only one of the two participated. (We'll give you one guess.)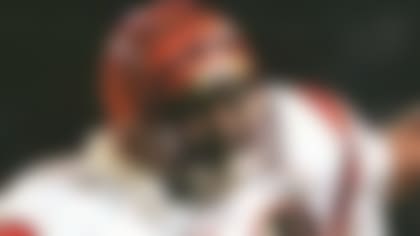 But we did hear one or two interesting tidbits from Patriots coach Bill Belichick before he began his two-day football hibernation.
When asked what qualities he saw in Seahawks coach Pete Carroll that he wished he had, Belichick said the following:
"Well I think when I've watched Pete's teams play through the years, but most particularly in Seattle, the thing that impresses me the most and the thing that, I guess, I would like do a better job of is just the way that his teams play for 60 minutes," he said. "They play from the opening kickoff to the final whistle, to the final gun. They play from the snap of the ball 'til the whistle blows at the end of the play.
"They play extremely hard, down after down after down, week after week, year after year. They compete relentlessly," Belichick continued. "As well as any organization I've ever observed, they just compete relentlessly. Not even 60 minutes, it's even longer, like last week against Green Bay. But it's from the opening kickoff to the final gun. They're just never gonna let up in any phase of the game: offense, defense, special teams. Their receivers, their defensive backs, their linemen, their quarterback: Everybody just competes at such a high level for every single second that they're out there, and I think that's a great credit and tribute to Pete and his staff.
"The players they've brought in there, they're just relentless in the way that they play, and so I think any coach wants his team to play that way. I think that Seattle and Pete really are the model for that. They do a better job than anybody. And I'm not saying that there aren't other teams that are in that category or very close to 'em, but I'd have to put them at the top."
He was not saying what everyone was hoping he'd say, of course. Wouldn't it be refreshing to hear the Patriots' head coach longing for a more zen-like disposition? Wouldn't stories of deflated footballs sink further into nothingness if Belichick said he envied Carroll's surfer mentality?
Instead, this is what we're working with. Oh, and the fact that we're all on the same page with this referee signal thing heading into the biggest game of the year.
"That's not my job," Belichick said when asked if everyone understands how eligible and ineligible receivers will be signaled in the Super Bowl. "Whatever the officials do, that's their protocol and their mechanics, so whatever that is, you should direct that, as far as I'm concerned, to that league."