Despite what you might think about Doug Baldwin's histrionics, the Seattle Seahawks' receiver undoubtedly oozes confidence in his own skills.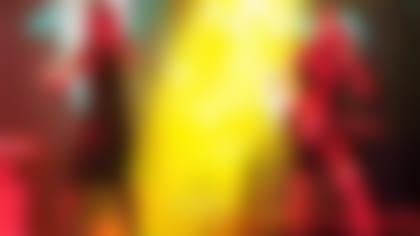 The video atop this page is well worth your time, but here is one pertinent section to highlight Baldwin's stance and passion on the subject:
Deion: "That's what I'm gonna do, but also if I had a grown man out there, now I gotta deal with him. I'm not saying you guys aren't, but you're not putting up the numbers to make me say, hey, that's a grown man out there, you gonna have to deal with him."
Baldwin: "And I agree with you, I think those cats are one of the best, they are really good. But I've had 170 odd targets in two seasons. Those guys have that amount of targets in one season. But yet we still produce at the same level in terms of catch percentage, yards per catch, all of that is the same once you add the targets into it."
For fun, let's look at where Baldwin ranked this season among NFL players using stats compiled from Pro Football Focus:
Targets (90): 48th; receptions (66): 34th; completion percentage (73.3): ninth; yards (825): 35th; yards per reception (12.5): 63rd; yards after catch (342): 26th; yards after catch per reception (5.2): 33rd; touchdowns (three): T-50th; dropped passes (three): T-62; missed tackles caused (nine): T-26th.
"Like I said, I ain't gonna sit up here and tell you that I'm the best receiver that's ever played the game, but I'm working towards it," Baldwin said. "At the same time, I know what I'm capable of doing. So we going to see what happens on Sunday and we going to bring it just like we been bringing it the entire season. We gonna go out there and try to do our goal, which is to make Marshawn Lynch the MVP of the Super Bowl and if we do that, obviously we're going to win."
The biggest point to be made is that Baldwin has a chance win his second Super Bowl ring on Sunday -- two more than most of the "star" receivers.
"We focus on not just catches, we don't focus on statistics, we focus on winning games, winning championships," he said. "And for us, that's running the ball and controlling the clock and playing stifling defense. So that's what we're doing. So on third down, and if you look at the stats, we have the most efficient receivers on third down."