October 21, 2015. Back to the Future Day.
It's the day we've been waiting 30 years for. Sure, we don't have flying cars or hoverboards on every street corner (well, unless of course you're these NFL players), but we still have sports, which was one of the dominant themes in "Back to the Future Part II" (thanks, Grays Sports Almanac).
But how has the landscape of the NFL changed in 30 years? What would the NFL look like today for the Doc and Marty from 1985? We here at NFL Media take a look back at the game of football then and now.
We knew what a catch was back in 1985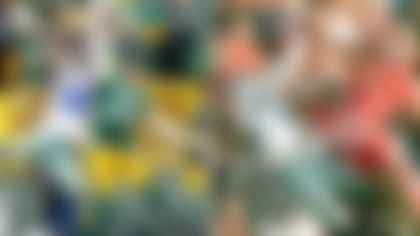 1985 was a much simpler time in America. There were only three "Star Wars" movies to date. Google was just a misspelling of goggles. And, best of all, we knew what a catch was in football. Today, we have pages of rules outlining what constitutes a catch, and analysts even debate this topic ad nauseam on air. In 1985? Well, if you had the ball in your hands, it was a catch.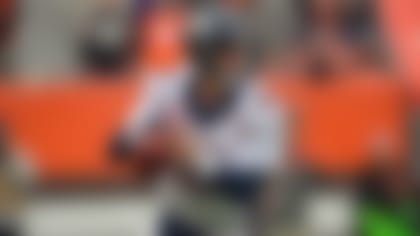 Peyton Manning must be a huge "Back to the Future" fan because he's been playing like it's 1985 this season. No, seriously, if you watch Manning throw the ball now it looks like he has the arm strength of a 1985, 9-year-old Peyton. Someone needs to get him a DeLorean because Father Time is winning this battle.
Four new additions to the NFL family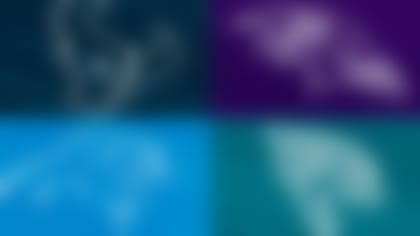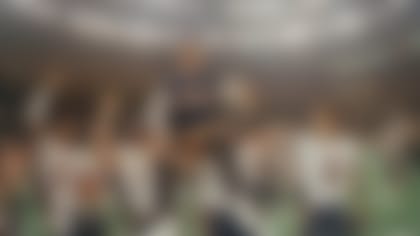 1985 is synonymous with the Chicago Bears, that season's Super Bowl champion and arguably the greatest defensive team in NFL history. The Bears shut down everything and everyone that year, ranking first across the board defensively en route to a Super Bowl victory.
Oh, how things have changed. The 2015 Bears? Yeah they're DEAD LAST in team defense and struggling with a 2-4 record. But look on the bright side, Chicago: Jay Cutler is one win away from surpassing Jim McMahon for most wins by a quarterback in Bears history. So, yeah...
But for Patriots fans, Doc and Marty's arrival in 2015 wouldn't have quite the same shock. The Patriots, AFC champions in 1985, find themselves in a similar situation this season. Coming off a Super Bowl victory, the Patriots are 5-0, and their trademark offense is still humming along with more than enough power to generate 1.21 gigawatts.
Passing really is a thing of the future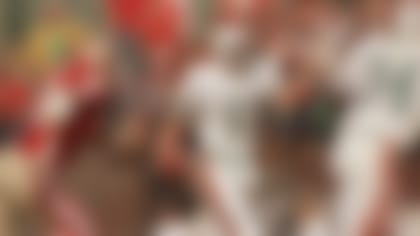 In 1985, Dan Marino led the league in passing with 4,137 yards on the season. In 2015, we still don't have hoverboards, but receivers are gliding around as freely as ever. The pass is king in the NFL and that 4,137-yard mark would have barely been enough for Marino to crack the top 10 in 2014. This season, every quarterback ranked in the top 10 for passing yards is on pace for better than Marino's 4,137 that year.
In fact, the current yardage record of 5,447 was set just two years ago by Peyton Manning, and that record is on pace to be broken again this year by passing leader Philip Rivers.
Hopefully, time travelers aren't fans of the ground and pound game.
Doc and Marty might not be the only things returning from 1985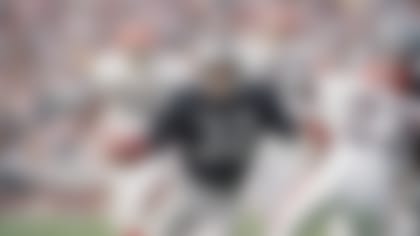 The Los Angeles Raiders boasted the league's leading rusher in 1985, but now they can't even boast their own existence (if that's something you can do). Marcus Allen ran for 1,759 yards that season, but he'd be perplexed if he took the DeLorean to the Los Angeles Coliseum to prepare for a game in 2015. The Raiders are back in Oakland, but fear not, the silver and black might be back sooner than later.
And Allen's 1,759-yard mark that season? It would still hold up as the highest rushing total of this year, and would be good enough for a close second behind last year's rushing leader DeMarco Murray. Now someone get that man a ride up to Oakland.