Welcome back to Around The NFL's weekly picks. This season will be a little different. We'll have all our picks as usual and include our Duracell Power Picks below them. That's the pick of the week we feel most confident in. (No easy calls allowed.)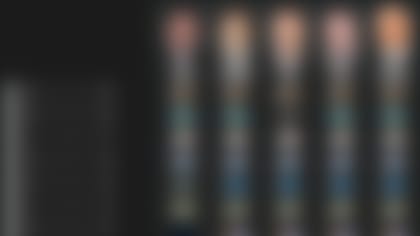 Kevin Patra's power pick:*Packers over Bears.*Aaron Rodgers and Co. can't lose two consecutive division games right off the bat.
Chris Wesseling's power pick: Saints over Cowboys. I picked the Saints to win the Super Bowl. I'm not buying the Cowboys being on their level just because of a couple of last-second losses to begin the season.
Standings:
Gregg Rosenthal: 32-16
Kevin Patra: 31-17
Marc Sessler: 30-18
Dan Hanzus: 27-21
Chris Wesseling: 24-24
Power Picks:
Chris Wesseling: 2-1
Gregg Rosenthal: 1-2
Marc Sessler: 1-2
Dan Hanzus: 1-2
Kevin Patra: 1-2
Hero picks:
Dan Hanzus: 3
Gregg Rosenthal: 2
Kevin Patra: 1
Marc Sessler: 0
Chris Wesseling: 0
First-place finishes:
Marc Sessler: 1
Gregg Rosenthal: 1
Dan Hanzus: 0
Chris Wesseling: 0
Kevin Patra: 1
Last-place finishes:
Chris Wesseling: 3
Gregg Rosenthal: 0
Dan Hanzus: 0
Marc Sessler: 0
Kevin Patra: 0