Divisional Round weekend is the best time of the season, starring the league's eight-best sides squaring off to make it to the Conference Championship Game. This year's edition didn't disappoint, with a pair of games decided in the final minutes.
But there was only one upset, and as such, only one victory by a visiting club. The result was one young quarterback's coming-of-age moment, truly arriving to the scene, while it could have signaled the end for an all-time legend. While the latter's future is set to be discussed, well, in the future, this space is reserved for the former, who was last weekend's greatest on the road.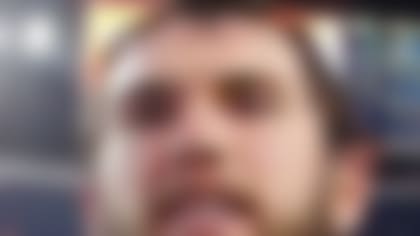 Andrew Luck, Indianapolis Colts
Perhaps Andrew Luck cultivated his neck beard over the years to prepare for this postseason, foretelling a January trip to Denver to keep his Colts in the postseason. It was a matchup that Indianapolis owner Jim Irsay admitted he dreamed of seeing. From their perspective, it lived up to his fantasy.
Luck wrapped up the 24-13 win over Peyton Manning's Broncos with a decent enough 27-of-43 passing, throwing two touchdowns and two interceptions. But Luck picked apart Denver's secondary in what was not one of cornerback Aqib Talib's finest games. The former Stanford signal-caller picked up critical first downs on third-and-long, keeping a frustrated Denver defense on the field when its players were eyeing the sideline. Plus, his two picks were more or less punts, bombs tossed on third-and-longs, never giving the Broncos fantastic field position.
Luck has arrived, and next week will give him a chance to be the second QB from the 2012 draft to reach a Super Bowl.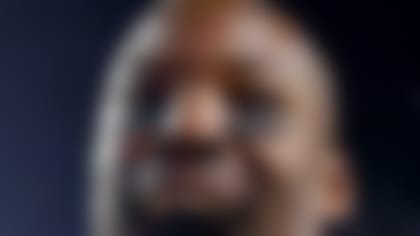 Vontae Davis, Indianapolis Colts
Acquired two years ago via trade, Vontae Davis has been a stalwart in the Colts' secondary. He and his comrades showed up Sunday against an intimidating group of Broncos pass-catchers.
Davis told reporters after the game that they adopted the Seahawks' Super Bowl blueprint in stopping Manning. They'll need a repeat performance next week against Tom Brady and the Patriots in Foxborough.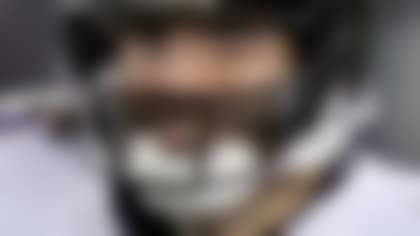 Joe Flacco, Baltimore Ravens
Though not nearly as elite as he was last week, Flacco kept the Ravens in the game in New England. Sure, his fourth-quarter interception sealed Baltimore's fate, but the dude also tossed four touchdowns. For what it's worth, it wasn't Flacco's fault that the Pats scored three touchdowns on drives 70 yards or more.
Justin Forsett and DeMarco Murray were also considered for moving the chains for their respective teams, but Flacco carried the burden early on, producing 28 points in about 35 minutes. The Ravens played the Pats tight, as they're known to do. So give it up for Joe.