Not every need can be met via the draft. So what's a team to do? Thankfully, the free agency period will be here soon. To help get you ready for the opening of the NFL's annual talent marketplace on March 11, Elliot Harrison is taking a division-by-division look at all 32 squads' biggest priorities, continuing with the AFC East below.
Top priority in free agency: Linebacker.
Bills fans perusing free-agency discussions must be getting awfully tired of seeing Jairus Byrd's name popping up everywhere. Sure, the Pro Bowl safety is a true playmaker and, with the open market looming, a big question mark. Still, the fact remains that he is merely a safety and did not single-handedly define the 2013 Bills. Just sayin': All this attention seems a little excessive. And remember, fellow Bills safety Aaron Williams wasn't too shabby last year -- in fact, Buffalo just rewarded him with a four-year, $26 million extension. So it's not like the position becomes a barren wasteland if Byrd walks (which is not a foregone conclusion, by the way, according to NFL Media's Ian Rapoport). Linebacker, quite frankly, is the team's most serious need. Sure, Kiko Alonso is fresh off a splendid debut season, but the runner-up for Defensive Rookie of the Year could be ticketed for a position change. After deploying Alonso in the middle of former coordinator Mike Pettine's hybrid defense in 2013, the Bills are talking about moving the linebacker to the weak side in new coordinator Jim Schwartz's 4-3 scheme. OK, seems feasible. But who is going to man the strong side and the middle? Nigel Bradham? Manny Lawson (who turns 30 in July)? Arthur Moats wasn't bad last season, but he'll be a free agent. With around $25 million to spend, the Bills can re-sign Moats if they like. However, taking a shot at Brandon Spikes -- a familiar face who has enjoyed prior success in the division with the Patriots -- might make some sense. It should be noted that you can make just as strong a case for addressing the offensive line, which I expect Buffalo to do (multiple times) in the upcoming draft.
Other areas of interest: Offensive line, tight end, safety.
Top priority in free agency: Offensive line.
Lost in the fallout of the Jonathan Martin-Richie Incognito saga: The harsh reality that the Dolphins' offensive line stinks. Ryan Tannehill was sacked more than any other quarterback in the league last season. Furthermore, the running game was hit or miss (although the mediocre backfield deserves its share of the blame). So what now? Well, obviously, the draft will come into play, but seeing as how Miami needs help at multiple spots across the O-line, free agency should be an option, too. With that said, it might actually be easier for the team to land a top-flight tackle than it would be to find a guard on the open market. Miami will have more than $30 million to play with, and could afford Branden Albert or Jared Veldheer. The main man, however, might very well be Eugene Monroe. Monroe would be an instant upgrade over anyone on the roster and could serve as a franchise pillar for years to come, considering he's still just 26. There are some lower-priced options available, like Zach Strief and Austin Howard, but the simple fact is that the Dolphins' front office will have the funds to attack the high end of the market.
Other areas of interest: Running back, defensive tackle, wide receiver.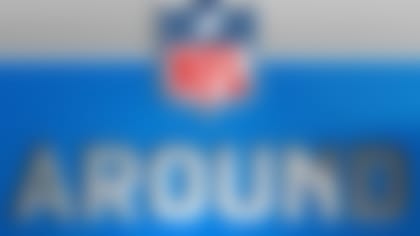 Top priority in free agency: Defensive line.
How bad was New England's run defense last season? Let's put it this way: Adrian Murrell and Gerald Willhite could have come out of retirement and run for 100 yards on these guys. Bill Belichick's defense allowed 134.1 rushing yards per game (worst in the AFC) and 4.5 yards per carry (second-worst in the AFC) -- even in today's pass-first, quarterback-driven league, it's difficult to win when allowing opponents that kind of free rein on the ground. Yes, Vince Wilfork and Jerod Mayo missed the majority of the season with injuries, which certainly made stopping the run more challenging. Unfortunately, this caveat doesn't change the fact that Chandler Jones is the only projected starter on the defensive line under 30. Aging players must be rotated in and out to keep legs fresh. This is especially crucial in this division, with the Patriots' opponents presenting a series of young, spry quarterbacks (EJ Manuel, Geno Smith and Ryan Tannehill). Considering the question mark that already exists at middle linebacker -- with Brandon Spikes hitting free agency -- the need to refurbish the defensive front looms even larger. Although the Patriots will have the least amount of spending cash in the division (around $10 million), New England's front office can target some mid-tier free agents. Chris Wesseling, my esteemed colleague who writes over at Around The League, suggested Randy Starks and Pat Sims in a newsroom chat. No disagreement here, particularly regarding Sims.
Other areas of interest: Cornerback, middle linebacker, center.
Top priority in free agency: Quarterback.
Brandt: What to do with Geno?
Given that we're talking about free agency, I think getting an experienced veteran in the quarterback room is vital. Yes, tight end and wide receiver are notable needs, but these are areas you also can address in the draft. Geno Smith could watch "Rudy" 15 times and be supremely motivated to improve entering training camp, but something tells me this fan base seeks a larger helping of confidence on its cafeteria tray. Gang Green faithful crave a signal-caller who brings leadership and assertiveness -- oh, and decent play. Mark Sanchez might have provided the latter in 2009 and 2010, when the Jets hit back-to-back AFC Championship Games, but he was never a true field general for the club. New York could use a veteran, either to mentor Smith or to flat-out take over and make this team viable. Is Michael Vick that guy? Hard to say what brand of mentor he could be (though he appeared to get along quite well with young Nick Foles in Philadelphia), or if he can stay healthy. Vick's not a kid anymore. Neither is Josh McCown, who is a year older than Vick, but plays a completely different style of football. Word is the Jets have been more keen on Vick. But at this point, either guy could contribute in more ways than one to a franchise that simply can't figure out the quarterback position. (Any chance Chad Pennington wants to give it a go again?)
Other areas of interest: Offensive line, tight end, wide receiver.