Welcome to the Around The NFL End Around, a weekly look back at the world of the National Football League. Dan Hanzus serves as your guide.
It was a good week for ...
1. The Seahawks: You win the NFC title game in miraculous fashion on Sunday, then watch your Super Bowl opponent get swallowed up in scandal days later. Not bad.
2. Gary Kubiak: Kubiak gets another shot at head coaching and will have Peyton Manning as his quarterback. (Oh come on, you don't really think he's retiring, do you?)
3. Hack comedians: The Patriots controversy is a godsend from the prop comedy gods. How many deflated balls will be carried into Media Day next Tuesday?
It was a bad week for ...
1. Belichick & Brady: The Evil Sensei and Johnny Lawrence thing isn't a good look for a duo that's trying to break a Super Bowl losing streak.
2. Johnny Manziel: The doubters within his own organization are starting to let their opinions be heard. It's not good that his owner is one of them.
3. Trent Richardson: Now we've learned the Colts running back was suspended during the playoffs. Time for Ryan Grigson to cut the cord on his personal Waterloo.
And this is how I'll always remember Deflategateghazi
Retired quarterback Mark Brunell nearly losing his composure after watching Tom Brady's press conference on Thursday afternoon. I'm telling you, the Super Bowl run-up does weird things to people.
Brunell's cracking voice is indicitive of the zero-to-150 acceleration of this story, which caught me and a lot of other people off guard. But none more so than poor, wildly distraught Mark Brunell.
These Bad Lip Reading videos never disappoint. A simple idea executed with brilliance. My favorite lines from this edition:
» "I think my face is happier fuzzy." -- Matthew Stafford
» "I wasn't loved as a baby." -- Eric Winston
» "Man, who took my skin cologne!" -- Dez Bryant
» "I like strong pickles, but not the funk house kind, all right? I'll toss 'em out." -- Jim Caldwell
» "You know that man who had the cocaine? It turns out he's a coke dealer." -- Ed Hochuli
» "Disco, disco. And the beat don't die in bingo town." -- Marvin Lewis
What The What?
Terry Hendrix, an inmate in a Colorado correctional facility, has filed an $88 million -- actually, sorry -- $88 billion lawsuit against NFL Vice President of Officiating Dean Blandino, referee Gene Steratore and Commissioner Roger Goodell for the outcome of the Cowboys' controversial playoff loss to the Packers this month.
Hendrix believes the NFL failed its fans by overturning Dez Bryant's fourth-down reception in the final minutes. He believes the rightful penalty is a financial sum that's worth about eight times more than the NFL itself.
"Dean Blandino, Gene Steratore, and Roger Goodell are wrong and have stolen a victory from the plaintiffs," the lawsuit reads. "The Cowboys' offensive line would have perfectly created an 'Autobahn' for DeMarco Murray to drive into the endzone for the score and victory."
Hendrix wrote his lawsuit by hand. Perhaps that explains why the "Autobahn" bit survived the edit process.
Angry Doug
Dameshek offered his take on Doug Baldwin's angry rant in his latest Shek Report and I completely agree: Who really doubted the Seahawks this season? This is a defending Super Bowl champion we're talking about. At a certain point, it's hard to work the "Nobody Believes In Us!" angle and keep a straight face.
And if this is about the Seahawks' wide receivers, "pedestrian" seemed like a pretty fair assessment of the group for 55 minutes on Sunday. Much credit goes to Baldwin and Jermaine Kearse for making plays late against the Packers, but nobody should be surprised if John Schneider and Pete Carroll attempt to upgrade the group after the season.
The best part of that video, by the way, comes after Baldwin ends his rant and walks off and a man in the crowd rhetorically asks: "Weren't you favored?"
Tweet of the week
Congrats to Bears, Raiders, Bills, Great Coaches and men, John Fox, Jack Del Rio, Rex! And Home Run hires Vic Fangio, Brad Seely, Greg Roman

— Coach Harbaugh (@CoachJim4UM) January 21, 2015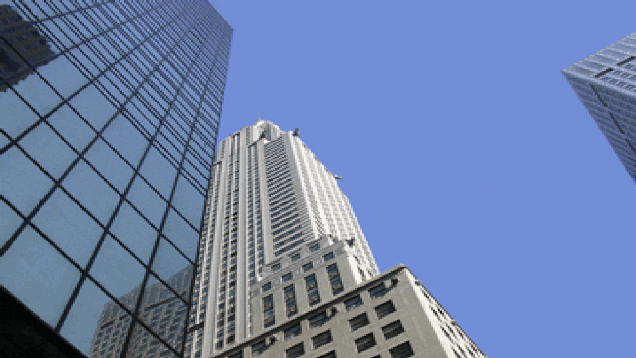 Don't expect to see Harbaugh showing up at Levi's Stadium any time soon.
Growing Pats
While the rest of the world burned around him, Julian Edelman was busy uploading a rather funny and impressive mashup between the Patriots and Growing Pains, the classic 80s sitcom.
Growing Pains was a pretty good show in its era -- I'd put it ahead of Who's The Boss? and behind Perfect Strangers -- at least until Kirk Cameron discovered Jesus and started weirding everybody out. I always liked that Mike Seaver's best friend was a guy named Boner.
Oh, here's the best guy in the world
A Seattle Seahawks fan rushed the field, pulled his pants down and chugged a beer following the team's victory pic.twitter.com/oR5xPhx9xR

— Pro Football on ESPN (@ESPNNFL) January 19, 2015
This is a crime that's worth the punishment. Unless that punishment is death. I can't say I have a firm grasp of the Washington penal system.
A quick story about good-looking actors
Guardians of the Galaxy star Chris Pratt is a Seahawks fan. Captain America star Chris Evans is a Patriots fan. The men are good friends, possibly because they're both named Chris but probably because they're wealthy, outrageously good-looking actor dudes who struggle to relate to commoners.
ANYWAY, the two Chris' made themselves a friendly Super Bowl-related wager in the name of charity this week. See below:
Well, well, well @prattprattpratt, looks like our teams are going into battle. For the next 2 weeks, you are not my friend, you are my enemy

— Chris Evans (@ChrisEvans) January 19, 2015
@ChrisEvans We both know there's only one Captain America and his name is Russell Wilson. #SuperBowlBound #LOB #Repeat

— chris pratt (@prattprattpratt) January 19, 2015
@prattprattpratt them's fightin words. Stakes? #whatisaseahawkanyway #somethingtombradyhunts

— Chris Evans (@ChrisEvans) January 19, 2015
@ChrisEvans OK. Seahawks win you fly yourself to Seattle, visit @seattlechildren hospital as Captain America, waving the 12th man flag.

— chris pratt (@prattprattpratt) January 21, 2015
@prattprattpratt I accept. And when the Patriots humiliate your seachickens, I expect Star-Lord to arrive at @chris_haven in a Brady jersey

— Chris Evans (@ChrisEvans) January 21, 2015
This is adorable.
Quote of the Week
"The Patriots are habitual line-steppers"
-- Ravens DE Chris Canty channels The Chappelle Show in response to deflategate.
Is this Belichick's dirty boots on the white couch moment?
Let it go, Jimmy
Jimmy Graham used to have a touchdown celebration in which he dunked the football over the cross bar. The NFL banned that particular act last year, then came down on Graham went he dunked after a preseason score in August.
Kevin Patra, our Around The NFL writer embedded in Arizona for the Pro Bowl, asked Graham if he planned to go back to his dunking ways if he scored on Sunday.
"100 percent," he said. "Hopefully, they get me the ball. I'm for sure (going to dunk). Hopefully I won't get fined this time."
Jim. Jimbo. It's time to move on. Evolve, good man. We support you.
Hero of the Week: Vince Wilfork
We really wanted to give it to the guy who pulled his pants down, but it would be a travesty to ignore Wilfork's honest-to-goodness hero work.
On his way driving home from Gillette Stadium after the Patriots' AFC title game win, the 325-pound Wilfork stopped to the aid of a 38-year-old woman who was trapped in her Jeep Wrangler which had rolled over.
"I just wanted to get her to safety," Wilfork told reporters Monday, per NFL Media's Jeff Darlington.
Vince Wilfork is the best.
Until next time ...
The latest Around The NFL Podcast reacts to the Patriots' deflated footballs controversy and tells you whom to trust in Super Bowl XLIX. Find more Around The NFL content on NFL NOW.