KANSAS CITY, Mo. -- The Kansas City Chiefs shook up their scouting department Thursday by hiring Will Lewis as director of pro scouting and Marvin Allen as the director of college scouting.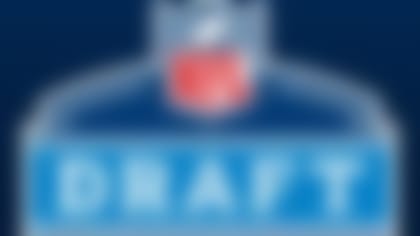 The Chiefs also hired Randy Ball to be their pro scouting assistant and Trey Koziol to serve as an area scout, along with making several promotions, as part of the first reorganization of the department since John Dorsey was hired to be the new general manager in January.
Dorsey decided to work with the scouting staff already in place under his predecessor, Scott Pioli, leading up to the NFL draft because of the condensed timeframe following his hiring.
The only significant move Dorsey had made in his first four months on the job was to hire Chris Ballard from the Chicago Bears to be the Chiefs' director of pro personnel.
"We've got a great bunch of guys on our personnel staff that bring a wide range of experience to the table," Dorsey said. "They're all hard workers that are thoughtful, dedicated and detailed. We're happy we were able to add, as well as retain, some very talented individuals."
Lewis spent the past 13 years with the Seattle Seahawks, where he also began his playing career as a cornerback. He previously worked with Dorsey in the Green Bay Packers' scouting department from 1997 to 1999, and most recently served as Seattle's vice president of football operations.
Schein Nine: Breakout candidates Who will become the next household name in the NFL? Adam Schein identifies nine players who are primed to make the leap. More ...
Allen spent the past four years as a national scout with the Atlanta Falcons. Before that, he spent 16 seasons with the New England Patriots' scouting department, working with Pioli for some of that time.
"Will and Marvin are tremendous at what they do," Dorsey said. "I had the privilege of getting to know Will while working with him in both Seattle and Green Bay, and he has a lot of experience that will benefit us. Marvin's been in the league a long time and he's an incredible person."
Along with the hiring, the Chiefs promoted Mike Borgonzi to assistant director of pro scouting, Dom Green to assistant director of college scouting, Brett Veach to pro and college personnel analyst and Ryan Poles to college coordinator.
Copyright 2013 by The Associated Press