How many times have you heard that phrase from a parent, teacher or coach? It's a pretty simple concept. By watching someone else perform a particular task over and over again, you will eventually gain the necessary know-how to perform the same task on your own. That was the strategy the Green Bay Packers employed to develop Aaron Rodgers, arguably the NFL's premier quarterback today.
Brooks: Scouting rookie QBs
What can we expect from Andrew Luck, Robert Griffin III, Ryan Tannehill and Brandon Weeden? Bucky Brooks examines. **More ...**
After selecting Rodgers with the 24th overall pick of the 2005 NFL Draft, the Packers allowed their young quarterback to sit behind future Hall of Famer Brett Favre for three full seasons. Rodgers was afforded the luxury of learning from both the successes and failures of Favre before taking over the starting role in Green Bay. His first start didn't come until he'd been with the team for 50 NFL games (including the postseason). In my opinion, we will never see another quarterback drafted in the first round wait that long again. And there's plenty of evidence to support my claim.
From 2006 (the year after Rodgers was selected) to 2012, there have been 20 quarterbacks selected in the first round of the NFL draft. Andrew Luck, Robert Griffin III, Ryan Tannehill and Brandon Weeden are the newest members of this club, and they've all been named Week 1 starters for their respective teams. Assuming all four stay healthy, 18 of those 20 quarterbacks will have started at least one game during their rookie seasons.
Here's a quick look at the group:
Barring any unforeseen circumstances, after Week 1 of this season, 10 of the last 20 first-round quarterbacks will have started their very first NFL game. Sixteen of the 20 signal-callers will have made their starting debuts during the first halves of their rookie seasons.
So, why are teams in such a hurry to start their young quarterbacks?
I've come up with four reasons to explain the seeming lack of patience over the last seven years:
1) First-round draft picks offer hope. Nothing energizes an organization, team or fan base quite like a fresh, new quarterback.
2) Head coaches have become more influential in the draft process over the last few years, and they are much more inclined to play a rookie quarterback that they have signed off on.
3) The college game has done a much better job of preparing quarterbacks for the NFL of late. Coaching salaries have skyrocketed at big-time college programs, and that has helped lure dozens of quality NFL assistants to drop down a level. These coaches have provided college quarterbacks with excellent tutelage in the fundamentals of the position while helping them master very complex offensive systems. College quarterbacks are also getting exposed to the same multiple-look defenses that await them in the NFL.
4) Starting a rookie quarterback no longer precludes a team from winning. In 2008, both Matt Ryan and Joe Flacco helped lead the Atlanta Falcons and Baltimore Ravens, respectively, to the playoffs as rookies. That completely changed a long-held perception that starting a rookie quarterback basically meant sacrificing the current season for future returns.
Instant Debate: Youth movement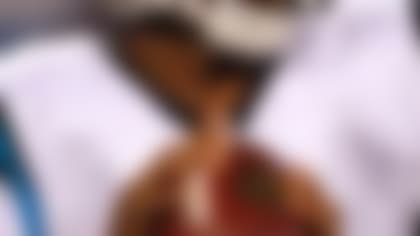 The first five quarterbacks taken in the 2011 draft will start in Week 1. Who will win the most games? Let's debate! **More ...**
There used to be a financial motive associated with playing young quarterbacks, but that is no longer the case, thanks to the new labor agreement. Rookie salaries are very manageable these days, and shouldn't force organizations to rush young signal-callers.
So, it might be time for everyone to conceive a new phrase. "Watch and learn" is no longer applicable.
What's appropriate for today's NFL?