Wes Welker signed with the Denver Broncos, which is easily the biggest news of free agency thus far and sent a ripple through the NFL. The Broncos, of course, got a whole lot better. Like Peyton Manning needed one more weapon in his arsenal...
The Patriots, on the other hand, brought in Danny Amendola, a receiver who shares some same characteristics as Welker. It's akin to the guy you know who splits from his wife/girlfriend and then shows up a week later with a woman who looks the same, just slightly younger.
And if you see Bill Belichick zipping around the New England area in a new corvette, well then, he's in full mid-career crisis mode.
So now the question on everybody's mind, who got the better end of the deal? Well there is only one way to settle this and that's to take them to the grid!
And without further ado ...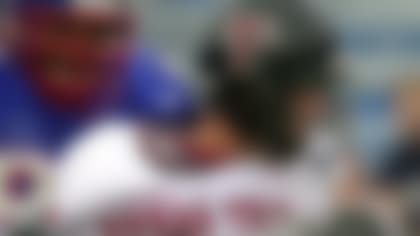 Welker wins here, but what's important to note is everybody on the Patriots has been replaceable during the Belichick reign. Even Tom Brady, who was replaced by Matt Cassel. So we'll see if they can hit it again.