The 'at home' series of the popular NFL UK Live stage shows will continue later this month as Sky Sports' NFL anchor Neil Reynolds returns with a host of big-name guests from across the league.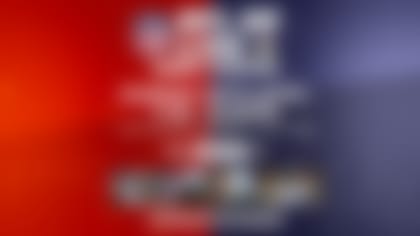 And when else would you expect to see Neil on your screens other than a Sunday night?
So, he will be looking ahead to the 2021 NFL Draft from 7.30pm on Sunday April 25. The one hour virtual event which features an array of NFL chat, fun and games and questions from fans will be screened on the Sky Sports YouTube channel.
We are delighted to announce our first guest as veteran quarterback Josh McCown who has played for over 10 teams since 2002.
Stay tuned to NFL UK's social media channels for more details on the guest line-up as we continue the countdown to the annual selection process of college football's best players. The 2021 NFL Draft takes place in Cleveland over three days, beginning on Thursday April 29.