It's hard not to love Washington's new offensive weapons. The additions of DeSean Jackson and Andre Roberts gives the Redskins one of the deepest wideout groups in the league with Pierre Garcon already in place. Throw in tight end Jordan Reed and running back Alfred Morris, and the Redskins rival nearly any team in skill position talent. That includes Robert Griffin III, who is charged with learning a new offense under coach Jay Gruden. The Shanahan clan had to go because of their personnel choices and dysfunctional leadership, but their offense inarguably racked up yards. The transition to Gruden could be bumpy, especially for Griffin.
There should be more optimism for improvement on defense, where the addition of Jason Hatcher should bolster a strong pass rush. Gruden's choice to stick with defensive coordinator Jim Haslett was curious considering his long run of mediocrity in Washington.
Everything in Washington starts with Griffin. After one season, we thought Griffin was headed to future MVPs. After two seasons, we aren't sure what to think. Griffin put himself at risk of injury way too much in the preseason, and is still learning the finer points of playing in the pocket. He often holds on to the ball too long.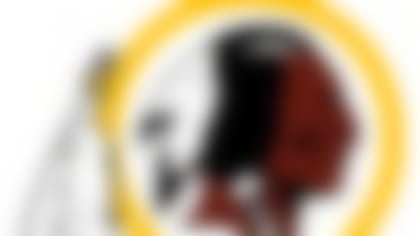 Griffin's development is a bigger concern in Washington than any defensive story because it's not just about this season. The Redskins need to know without a doubt that Griffin will be The Guy for a decade, not just 2014. There are no excuses for RGIII because of the great weapons around him, yet we expect this to be a transitional season for him.
The defense looks surprisingly frisky. Keenan Robinson quickly firmed up the team's starting inside linebacker position, and has great potential as London Fletcher's replacement. Hatcher recovered from knee surgery and looked effective in his preseason debut. Ryan Kerrigan and Brian Orakpo are ready to roll. It's been a while since we were so optimistic about a Washington front seven.
What we'll be saying in February
We'll be lauding the Redskins' progress under Gruden, while still wondering where Griffin's career will go from here.
Around The NFL's predicted finish: Second place in NFC East, 17th in Around The NFL's Power Index.