It's summer time at the NFL.  During the next few weeks, we here at NFL.com  will unveil our Most Underrated and Overrated Players of All Time for all 32 teams and allow users to determine their choices as well.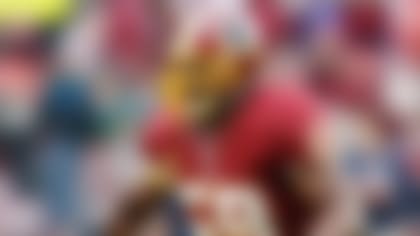 London Fletcher -- LB, 2007-12
I hope that during my lifetime, London Fletcher finally gets the respect he's due. The guy simply is indestructible. He defines consistent productivity and durability, and he's the quintessential professional. Fletcher's finally gotten a few Pro Bowl nods in recent years, but he still doesn't get the respect or praise he's earned. Not that he'd ever ask for it. He puts it all on the line each week, playing one of the game's toughest positions, and he's the ultimate team player. Without Fletch, the Redskins defense would be without a true leader and the NFL would be without a total class act. Here's to hoping Canton comes calling for Fletcher someday.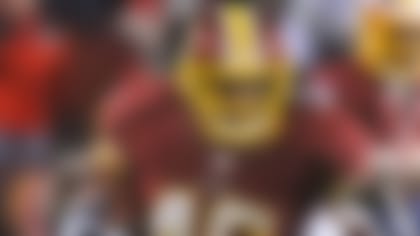 Alfred Morris -- RB, 2012-present
It's much too premature to write the story of Alfred Morris' NFL career. Still, doesn't it feel like he'll go his whole career without getting the national attention he deserves? Redskins Nation knew we struck gold when Morris, a sixth-round pick last year, nearly hit the 100-yard plateau and scored two touchdowns in his debut. He seemed to get better each week during the 2012 season. An amazing campaign culminated in the regular-season finale against the hated Dallas Cowboys, against whom Morris toted the rock 33 times for 200 yards and three touchdowns. You can make the argument Morris deserves as much credit as RGIII for the Redskins winning the NFC East. After finishing second to Adrian Peterson and Arian Foster in rushing yards and rushing touchdowns, respectively, what will Alf do for an encore? The kid's future's so bright, he's got to wear shades...while driving that 1991 Mazda 626 he still takes to Redskins Park.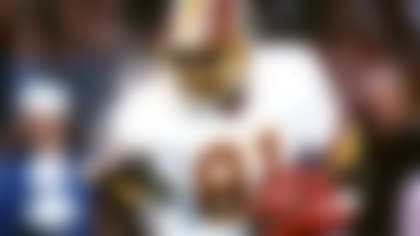 Art Monk -- WR, 1980-93
It's sad that some remember Monk more by the lack of appreciation he got than by the incredible, consistent production he put up in the NFL. Depending which theory you subscribe to, it's a shame he got overlooked because of politics, media members playing favorites, his quiet off-field demeanor or not always dominating a game due to the other offensive talent around him. After seven straight years as a finalist for the Pro Football Hall of Fame, the great No. 81 finally got his rightful call from the Hall in 2008. That August day, with a sea of burgundy and gold in the Canton crowd watching Monk and Darrell Green get enshrined, is one of the proudest days in Redskins history. Simply put, Monk is the franchise's best receiver. When I get nostalgic and want to reminisce over Redskins memories of yesteryear, I watch highlights of "The Fun Bunch." Monk was a big part of those glory years, and his place in the annals is secure.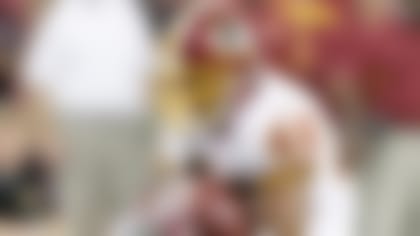 Ladell Betts -- RB, 2002-09
I almost gave this spot to Michael Westbrook. Then, I wised up and recalled that Betts, who spent eight long years with the Redskins, totally flew under the radar. He had a career season in 2006, when he started nine games in place of Clinton Portis, totaling 1,154 rushing yards and catching 53 passes for 445 more yards that season. His versatility as a lead runner and a receiving threat out of the backfield earns Betts a place on this list. I always appreciated the speed and power with which he hit the hole on his carries. Did you know that Ladell Betts is the only running back in Redskins history to record consecutive 150-yard rushing games? You do now.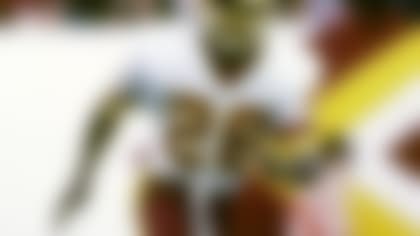 Darrell Green -- DB, 1983-02
It feels strange to put a second Hall of Famer on this list. Having grown up in the Darrell Green era, I'm acutely aware of his immense accomplishments. His career spanned three decades and 20 seasons -- all with Washington. How rare is that nowadays? Answer: very. Green bridged the gap between the Redskins' Super Bowl-winning teams that called RFK Stadium home and the much less successful squads at FedEx Field. Not only was Green the NFL's fastest man, his career was the model of consistency. "Mr. Redskin" had 1,159 career tackles, 54 interceptions (most in team history) and eight touchdowns from his cornerback spot, and he could dazzle as a punt returner, too. It seems borderline criminal that he made only seven Pro Bowls ... back when they used to mean something. Off the field, Green always has been a stand-up guy. He's always been genuine and approachable in his dealings with me and with the community at large. Perhaps because he didn't play an offensive "skill position," Green probably didn't get as much glory as he deserved. (Of course, he never sought it out.) For his durability, dedication to the organization and what he continues to mean to the fan base, you easily could argue that No. 28 was underrated.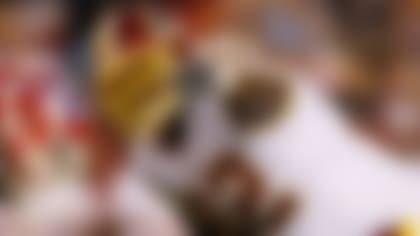 Albert Haynesworth -- DT, 2009-10
Albert Haynesworth's skills were overrated before he joined the Washington Redskins, which led to him getting a seven-year, $100 million contract. Many people were giddy when that news broke; me, not so much. He also had these things going for him: a lack of participation in offseason workouts, showing up to camp out of shape and multiple run-ins with the law. The fact that I actually did my best not to put Fat Albert atop this list, because his sample size was just two seasons -- but upon further introspection, had no other choice -- speaks to how profoundly catastrophic his tenure in D.C. was. I throw up in my mouth a little each time I see someone wearing Haynesworth's No. 92 at FedEx Field.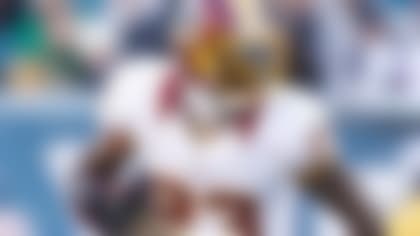 DeAngelo Hall -- DB, 2008-present
It's nobody's fault but his own that DeAngelo Hall makes this list. By virtue of his swagger, trash talk and me-first mentality, he's failed to reach the high bar he's set for himself. It's no wonder some call him "MeAngelo." I give him credit for always wanting to draw the other team's best receiver ... but when said receiver burns him time and time again, we're left to wonder if Hall is anywhere near as good as he thinks he is. Hall can be a playmaker from his cornerback spot, but it seems like every interception or pass breakup he makes is negated by a costly gaffe in coverage or a missed tackle when it matters most. He's long been paid like a lock-down corner; the truth is he's simply average. Hall's mouth does not match his play -- and for that, he's overrated.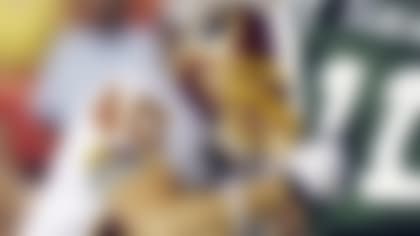 Adam Archuleta -- DB, 2006
Remember "Arch Deluxe?" Yeah, Redskins fans wish we could discontinue him from our memory the way McDonald's discontinued that menu item. Archuleta was the highest-paid safety in NFL history at the time. Toward the end of the 2006 season, the guy couldn't get the splinters out of his rear end as he was relegated only to special-teams duty. To make it worse, the player he replaced in Washington -- Ryan Clark -- joined the Pittsburgh Steelers and thrived. With questions circulating before he signed his deal about how he'd fit into Gregg Williams' scheme, the Archuleta acquisition remains a head-scratcher.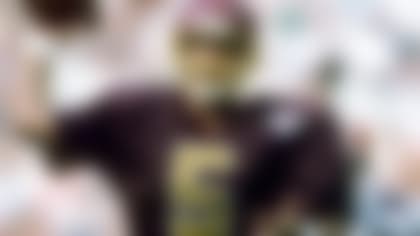 Heath Shuler -- QB, 1994-96
I'm happy for Shuler that he's had a successful post-football career as a Congressman, and now in the private sector. But that doesn't mean I'm any less salty toward him for being one of the league's biggest draft busts. As the third overall pick in 1994, you can't really blame the guy for holding out of training camp until he got his big deal ... but you can blame him for starting just 18 games before losing his job to a seventh-round draft pick named Gustave Joseph Frerotte. Shuler is the definition of a player whose draft position was overrated. One would think that nearly 20 years after Shuler entered infamy for his putrid play, it would be easier to forgive and forget. One would be wrong.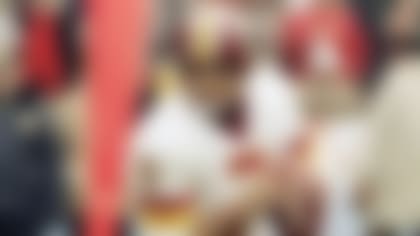 Joe Theismann -- QB, 1974-1985
Yes, I'm aware it might be borderline blasphemy to call a Super Bowl-winning quarterback who also was MVP of the NFL overrated. It's not that I don't respect and value Theismann's many contributions to the Redskins franchise. It's just that his career could have been even better before Lawrence Taylor ended it in gruesome fashion in 1985. A cursory glance at Theismann's career numbers reveals some mediocre statistics: a 56.7 career completion percentage, 160 passing touchdowns to 138 interceptions and a 77.4 career quarterback rating. In six of his 12 NFL seasons, Theismann had more interceptions than passing touchdowns. For quarterbacking the Redskins to victory in Super Bowl XVII, Theismann always will be revered, but he left you wanting more.