During Monday's edition of NFL AM on NFL Network, New England running back Shane Vereen showed us why we'll be talking about this play for so long: There are so many angles to attack it from.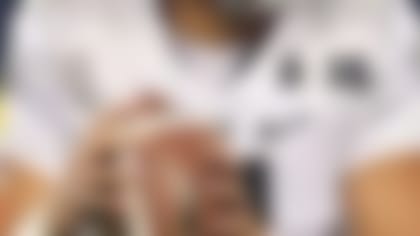 In advance of the draft, Marcus Mariota and others will look to showcase their skills at the combine (Feb. 17-23), only on NFL Network. **SCHEDULE**
The pending free agent tried his best to be positive, but ... come on.
"I think it's a different game, I think it's a different ending," Vereen said. "When I was on the sideline, and I saw where they had the ball in the situation, we were trying to get some plays together for the offense to try and get at least a field goal to tie the thing up. So my focus was mainly more on that, 'cause I definitely thought they were going to hand it to him and he was gonna punch it in."
We'll believe Vereen when he says his head was buried in a frantic meeting at the moment, especially when conventional wisdom had Bill Belichick letting the Seahawks score.
We're also thankful that he recognizes the obvious.
Taking the ball out of Lynch's hands cost Seattle a Super Bowl, which sent the Patriots on a flurry of televised interviews all week.
Each one of them will have a different story about how they felt as Russell Wilson dropped back, and each one will keep the storyline alive throughout the offseason.