Need help setting your fantasy lineup or making those tough roster decisions? You can get instant feedback based on your personal league customizations using the SAP Player Comparison Tool!
This SAP Player Comparison Tool is fun. And really addictive, so if you find yourself emerging from a haze of multiple comparisons after having spent an hour playing with this thing on your work laptop, don't say I didn't warn you.
Today, I'm going to take a look at players at different positions which will either really help or hurt your roster. You know those types - one week, they'll light it up and make you feel like a genius. The next week, they'll lay an egg and make you start thinking about your backups. Let's use the SAP Player Comparison Tool to cut through all the nonsense and give a recommendation.
Matthew Stafford vs. Tony Romo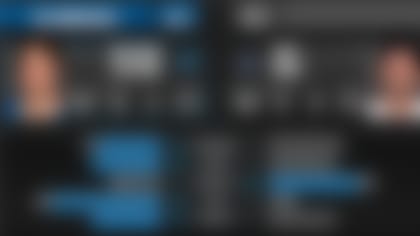 SAP Comparison Tool: These are two QBs who are likely to have a lower ADP than you'd expect, which is why a number of our fantasy experts advise you to wait on drafting your QB. The SAP Player Comparison Tool likes Stafford quite a bit more than Romo, despite the fact that Romo is expected to show better consistency.
NFL Fantasy LIVE: Both quarterbacks have shaky defenses, which should give them ample opportunity to pad their stats with some late drives that are meaningless to the actual game, but very productive to their fantasy owners.
Ryan Mathews vs. Daryl Richardson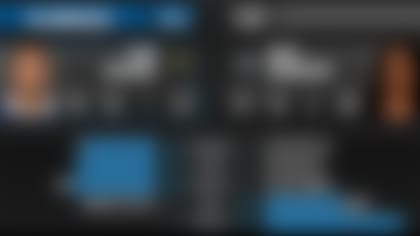 SAP Comparison Tool: This is an interesting comparison. Two running backs who will enter the season as respective leaders of their split backfields. Like you, the Player Comparison Tool knows Richardson is on a shorter leash than Mathews. That could be a factor in why it recommends you select Mathews if you're given the choice.
DeSean Jackson vs. Steve Johnson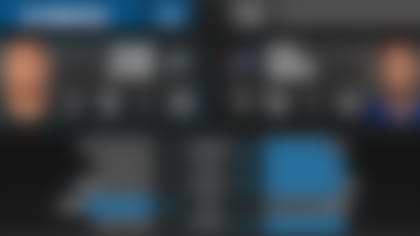 SAP Comparison Tool: Jackson and Johnson share the similarity of uncertainty. Only Chip Kelly knows how he's going to run his offense in Philadelphia, which will have a huge impact on Jackson's fantasy value. Stevie Johnson, meanwhile, will be operating with a rookie QB in what will likely be a very run-heavy offense. The SAP Player Comparison Tool feels Kelly will look to send Jackson on a number of go routes.
NFL Fantasy LIVE: Jackson doesn't have a great deal of competition for the top spot. However, it's a concern that his numbers have declined in each of the last three seasons. Bringing in a new offensive philosophy could help resurrect his fantasy potential. Johnson, meanwhile, is the WR1 on Buffalo's depth chart, but he just left his owners disappointed too often to be considered among the elite WR tiers.