Going to a concert is an expensive endeavor, and buying tour merchandise is not cheap either. But how are we supposed to remember the experience? Even though these t-shirts might have some tacky style, they hold some sentimental value.
We often wear these shirts to pay homage to our favorite artists or album, but what if these t-shirts were made about our favorite NFL breakout stars? Well, we're making those dreams a reality with these t-shirts, well, almost. Who wouldn't want to wear a shirt with Jared Goff and his 2,610 passing yards on the front, or running back Alvin Kamara and his six touchdowns smiling at oncoming strangers? Few expected these breakout stars to produce at this level, but now that they have, we're here to give praise in the form of these Tacky Album Art Tees.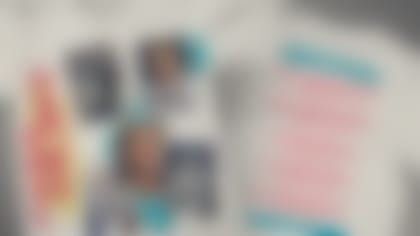 The new quarterback on the block, Goff has become the Rams franchise QB in two years. Thanks to new head coach Sean McVay, Goff has had a successful sophomore season, increasing his completion percentage to 61.3% and his touchdown to interception ratio to 4:1. Whoever said the No.1 overall pick was a bust, think again.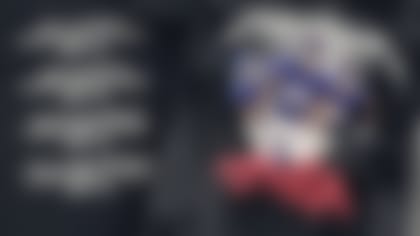 The Ole Miss rookie was drafted at the end of the first round, and so far, he hasn't disappointed. With the Giants having a depleted wide receiver core, Engram has quickly become Eli Manning's favorite target. So far, Engram has 40 catches for 443 and 5 touchdowns.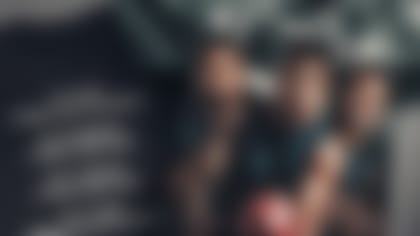 One of the hardest hitting safeties in the league, Adams has taken his place to solidify the backend of the New York Jets defense. Coming out of the LSU, Adams was labeled a can't miss prospect and Madden agreed. This season, Adams has helped lower the Jets points allowed from 25.6 to 22.2. Beware AFC East, with the help of Adams, this Jets defense might be on the upswing.
Sacksonville isn't all about rushing the quarterback, the Jags also have two of the best cornerbacks in the league, A.J. Bouye and Jalen Ramsey. This season Ramsey has held opposing quarterbacks to a 52.1 passer rating and wide receivers have a catch rate of 46.2%. It's time to anoint Ramsey as the best cornerback under 25 years old.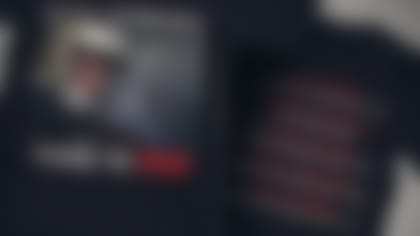 The rookie running back has hit the ground running since he was drafted by the New Orleans Saints. During the Saints 8-game winning streak, Kamara has been a stud, averaging 7.1 yards per carry. Even though he's sharing time with Mark Ingram, he already has 790 total yards and 6 touchdowns.