Debate: Trustiest NFC East QB?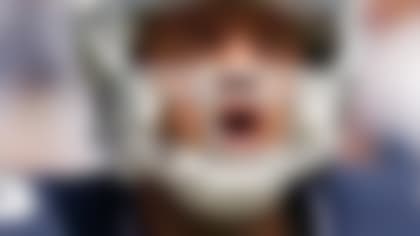 "It's gonna pop up," Romo said via ESPNDallas.com. "I'm sure it'll happen throughout the rest of the season. You'll see a day here or there."
We'd give Romo the benefit of the doubt if he played better in the first two weeks. His Week 1 performance against San Francisco included one of the worst halves of football we've ever seen Romo play, although most of his mistakes were mental, not physical.
Dallas' Week 2 win over Tennessee was just as bad. Romo wasn't asked to do much in the game because the Cowboys running attack dominated, but it was a concerning performance. We charted a very high number of inaccurate throws. Romo is no longer going deep as much and he hasn't made quick decisions. We are hardly experts on quarterback mechanics, but it looks like Romo has lost a few MPH on his fastball.
Despite all the criticism sent his way during his career, Romo has consistently been a top 10 quarterback since he became a starter. His back surgeries and slow start to the season make us wonder if that's going to continue.