NEW YORK -- Even on the unemployment line, Tim Tebow remains a popular presence.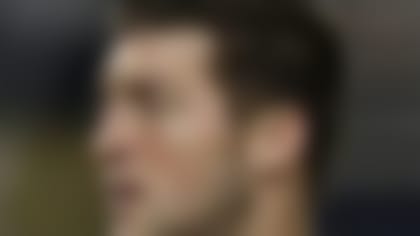 Tebow had the most influence on fans, according to 29 percent of respondents, finishing ahead of Olympic swimmer Michael Phelps (25 percent), Jamaican track star Usain Bolt (23 percent) and Yankees shortstop Derek Jeter (22 percent).
Forbes.com used surveys from Nielsen and E-Poll Market Research to determine the winner, and took into account Nielsen's measurement for a player's endorsement potential.
The next-closest NFL player was Denver's Peyton Manning, who replaced Tebow with the Broncos last offseason and finished fifth in the survey.
Copyright 2013 by The Associated Press