Ready for this? The New York Jets are going to explode offensively this season. And it's all about Tim Tebow and the tremendous effect he's going to have.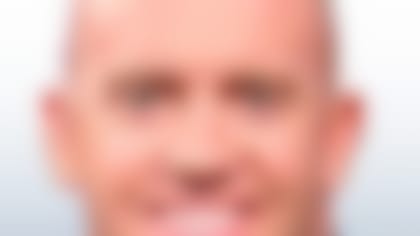 Heath Evans explains why Tim Tebow is the only New York Jets quarterback who can lead Gang Green to the playoffs. **More ...**
Yes, you read it correctly. It's not a joke. It's me knowing my team and reading the signs this preseason. First of all, yeah, I know the first team didn't score in the preseason. It's not a problem, nor is it a big check mark on the to-do list for them in August.
The Jets aren't letting anyone see how they're going to use Tim Tebow this season. No one. Not at open practice, and especially not in games that don't count. What did we see in the preseason? Tebow coming in, playing some mop-up QB, struggling to throw the football and taking abuse. That is 100 percent what is NOT going to happen during the season.
It's time to start believing the Jets' plan for Tebow has nothing to do with what we've seen so far. Put Tebow in the backfield at the same time as Mark Sanchez? I wouldn't put it past Wildcat inventor Tony Sparano. (The Jets wanted Tebow to bulk up to 250 pounds. When's the last time a team asked a QB to do that? That's a tell.) Do you think the Jets' opinion of Shonn Greene is so high that they felt he didn't need any help this offseason? They know he struggled as a full-time starter in 2011. They got help, just not what everyone expected. They know Tebow can't throw the football like a traditional QB, and they won't ask him to. They'll play to his strengths.
Defenses will have no idea what to expect. Who's going to get the football here? And they'll be forced to play slow, which is a huge advantage for the offense. Tebow doesn't have to get the football all the time; the mere possibility will disrupt the defense. When the Jets get inside the 20, will it be Sanchez or Tebow? Good luck trying to substitute to get the right matchup on the field for that. New York's plan will be to put defenses on their heels and make them line up in their base formation as much as possible. New York's offense as a whole will be much greater than its individual parts.
There's more evidence to prove I'm right. Remember how tenuous the Jets' locker room was at the end of last season? They did a good job in repairing it, but you know it's still fragile. If they were so concerned about how they were playing this preseason, someone would have said something to start off a chain-reaction of panic. Three games with no touchdowns? Even if it's the preseason, the panic button would have been pressed, Santonio Holmes would have blown up, and someone would have said they didn't believe in what the team was doing offensively. Anonymously, of course, because they would have wanted that opinion in the public eye in the hopes it would change what was happening in Jets camp.
But so far, who's been really upset? Who's complained? Who's said they're concerned? No one. Sanchez is laughing it off with an air of confidence. Holmes is shrugging his shoulders. Tebow says he's happy. (OK, he would say that anyway.) Coach Rex Ryan says things will be fine for Buffalo in Week 1. Trust me, in the sports world of 2012, you can't hide something like that. It would have gotten out by now. But it's been like the Stepford Jets. What's been their real issue (other than WR health) this preseason? Wayne Hunter. He was awful at right tackle. The Jets then traded him for me. (OK, they acquired the St. Louis Rams' Jason Smith, though I had a ton of fun with that on Twitter and Google Plus when it went down.) They had an issue, and they dealt with it.
Albert Breer provides his predictions for the opening week of the season, giving one rookie quarterback a road win. **More ...**
If you still think I'm nuts, just ask yourself this question: Do you honestly believe that Ryan and his staff, who have been to two AFC Championship Games in three years, are teaming up with Sparano and walking around Florham Park like the Keystone Cops? Give the Jets more credit than that. They're an easy punching bag because they like the headlines. There will be plenty more of them in 2012.