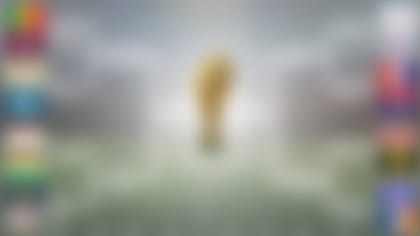 L.A. took its talents to South Beach and came out with a ticket to the NFL Cup Championship Game, thanks to a fourth-quarter hookup between USC alums Carson Palmer and Robert Woods.
Miami had just closed the deficit to four on a long touchdown from rookie Teddy Bridgewater to Andre Johnson -- but Palmer struck right back, and in what had for three quarters been a defensive battle, L.A. stood strong the rest of the way.
Eric Weddle sealed the victory with a late pick -- and, on this day at least, the West Coast ruled the east.
Next stop for L.A., the championship game.
To our nation's capital ... D.C. vs Big D with a trip to the NFL Cup Championship Game on the line.
The difference in this one -- the steady hand, arm and legs of Russell Wilson -- against the erratic throws of Matt Stafford, who was picked four times on the day -- including Joe Haden's pick six -- took this one out of reach in the second half. Wilson, meantime, was able to extended plays and frustrate Dallas's pass rush, highlighted by his toss to Tavon Austin for the D.C. offense's lone touchdown.
Dallas powerhouse runner Adrian Peterson struggled to get untracked against D.C.'s mighty D, which now moves on to the championship game -- giving Wilson a shot at his second title in less than a year.