Many of the great debates around the NFL Media offices revolve around the inane. Yeah, sorry to pull back the curtain on that one. I know you would love to think we sit around debating whether Billy Sims could have made the Hall of Fame if he had been healthy. The truth is, most of the time we'll discuss topics like "Is 'Die Hard' really a Christmas movie?"
And for the record, "Die Hard" certainly is.
Best football movie ever nominees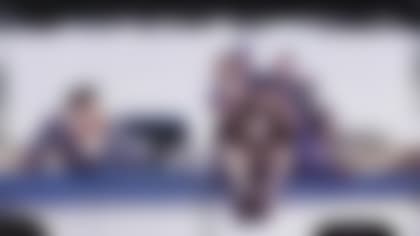 Adam Rank selects his nominees for Best Football Movie Ever. Did "Any Given Sunday" make the cut? "Varsity Blues"? "The Waterboy"? Check out the list. More ...
Sometimes, the paths cross. For instance, should "Flash Gordon" be considered a football movie? This isn't something to be tussled with lightly.
My ultimate judgment (which came with help via the Twittersphere) is "Flash Gordon" is indeed a football movie. Seriously, the first words in the IMDB description says "a football player ... " so there can be no doubt.
Some raised the objection: If "Flash Gordon" is a football movie, something like "Point Break" might be considered one, too. That's not the case. In Johnny Utah's backstory, he played football at Ohio State. If he was the current Buckeyes quarterback trying to bring down the Former Presidents, then sure, I'd consider that a football movie. It's just part of the backstory, so it doesn't qualify.
What does this have to do with anything? Well, if "Flash Gordon" is a football movie, I have to redo my list of all-time football movies. Since many of you asked how I was able to narrow it down last year, I'm going to crown the ultimate winner this year, via a tournament (shut up). You know, kind of like the way you have to show your work in school.
Of course, I had flirted with the idea of turning the vote over to you, the readers. But I'm not sure all of you have seen every movie on this list (I have). If there's one thing I know about the internet, it's this: Nobody likes to give an opinion about anything unless they are completely unbiased and 100 percent informed.