But Pryor's departure might represent a real turning point for a franchise that has been searching for one for a dozen years now. When Pryor was picked in the 2011 supplemental draft -- his pro day dazzling for its exceptional athleticism, if not for its accuracy -- he represented the last selection of the Al Davis era. It was a period of time famously marked by a thirst for speed (when the Raiders selected Darrius Heyward-Bey seventh overall in 2009, there were gasps at Radio City Music Hall, followed by a lot of shaking heads). But if Davis, who died less than two months after Pryor was drafted, was ahead of his time in recognizing how burners could threaten an opponent, he was also sometimes a bit blinded as to whatever shortcomings he thought those players could outrun.
This, then, might truly be a line of demarcation. But what comes next, as general manager Reggie McKenzie prepares to take part in the 2014 NFL Draft just over two weeks from now, will say more about the future than even the jettisoning of Pryor. The Raiders have the fifth overall pick, and they've given off few signals about their intentions for a wildly unpredictable top of the draft. Were Davis still alive, it would be easy to imagine them picking Johnny Manziel. But Davis' son, Mark Davis, has proven so far to be more judicious in his tenure as owner, largely letting McKenzie reconstruct the Raiders with the kind of low-key deliberateness you'd expect from someone who learned his craft in Green Bay.
If the plans haven't always worked -- see: the disastrous Matt Flynn experiment of 2013 -- they at least indicate a familiar pattern: McKenzie wants a veteran to start, so the Raiders can slowly develop a younger passer for the long-term future. This year's attempt will center around Matt Schaub, with Matt McGloin as the backup. Schaub, whose sudden flame-out in 2013 stunned Houston and the rest of the league, will be 33 when the regular season begins, so he is no big-picture answer. But he should buy McKenzie and coach Dennis Allen time -- of which they don't have much, to be sure -- to build a bridge to a younger quarterback who plays more in the dropback style of Schaub than the non-traditional Manziel, one they could select in the draft's later rounds.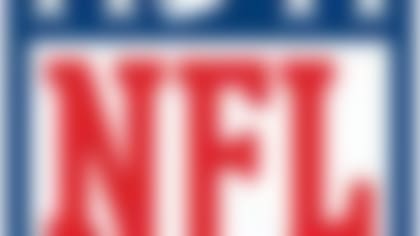 The NFL offseason workout program calendar has been released for all 32 teams. Find out your favorite team's schedule. More...
The question is, how much longer do McKenzie and Allen have to build that bridge and take the Raiders across it? In his first two seasons, McKenzie was hamstrung by the Raiders' woeful salary-cap situation (and a lack of draft picks in 2012). He has finally been freed of those fiscal handcuffs -- but this offseason began with the kind of embarrassing faceplant that can linger in an owner's memory. The Raiders curiously lost highly regarded left tackle Jared Veldheer in free agency, then overpaid for Rams cast-off Rodger Saffold. With withering criticism swirling around the size of Saffold's contract, the Raiders developed concerns over the condition of Saffold's shoulder, voiding the deal. Saffold wound up re-signing with the Rams soon thereafter, leaving the Raiders and McKenzie empty-handed -- and with mortifying flashbacks to last year, when first-round draftee DJ Hayden, selected just ahead of eventual Defensive Rookie of the Year Sheldon Richardson, needed surgery to remove scar tissue almost immediately after he was picked. Oof.
That is precisely the kind of chaos McKenzie was hired to avoid, but the rest of free agency raised the issue of how well McKenzie and Allen are straddling the line between quick fix and long-range vision. There is little doubt that a flurry of free-agent signings, including the additions of Justin Tuck, LaMarr Woodley, Kevin Boothe and Maurice Jones-Drew, upgraded the talent and locker-room leadership on the roster. They also significantly bumped up the average age and, in several important cases, the injury history. The new players' contracts are structured so that the Raiders won't return to salary-cap purgatory if the signings don't work out, but even that pay-as-you-go mentality suggests a lack of confidence that they could ever be part of a broader plan. They are feel-good signings for the faithful, who deserve to feel good about their team again; still, it is impossible not to look at their birth certificates and think the quick fix might overtake the master plan.
The Raiders have delivered such mixed messages before, and it has to stop with this draft. They need a surefire contributor for now and the future, but they are stuck in this draft's netherworld, with the chance that the very best marquee-name prospects -- Jadeveon Clowney, Khalil Mack, Sammy Watkins -- could be gone by the time the Raiders are on the clock, and with none of the top quarterbacks fitting the profile. That could make drafting one of the available offensive tackles (Greg Robinson or Jake Matthews) or trading down prudent.
"Prudent" hasn't been a word historically associated with the Raiders. Forsaking the boom-or-bust Pryor might be a start, though, and an embrace of steady, incremental improvement -- particularly in the AFC West, the conference's most competitive division -- would continue that pattern. It might not be the way Al Davis would have done things, particularly in his later years. But if Mark Davis -- and McKenzie and Allen -- are ever to return the luster to the silver and black, the future might have to be a little more boring and a lot less bombastic.