The upgrade to Ken Whisenhunt is an immediate benefit to the offense. The coach helped revamp the San Diego Chargers passing attack last season and the early returns in Tennessee are good. If anyone can turn around Jake Locker's trajectory it's Whiz and his "kill with 1000 cuts" offense.
The addition of Dexter McCluster to play the Danny Woodhead-role Whisenhunt deployed last season should give Tennessee much-needed versatility out of the backfield.
As with most teams near the bottom of the Around The NFL's Power Index, question marks at the quarterback positions remain potentially crippling. Even with Whisenhunt running the show, we need to see more out of Locker in a pivotal season. The biggest key for the signal-caller is clearly health -- he's missed nine games the past two years -- if he goes down again, Tennessee will be in trouble.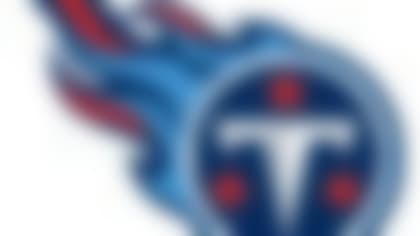 Charlie Whitehurst has never proven to be a solid stop-gap and is currently nursing a hand injury. Rookie Zach Mettenberger has shown flashes of future potential, but needs time to progress. If either is forced into duty it won't be pretty for the Titans' prospects in 2014.
Given defensive coordinator Ray Horton's past and reputation, the Titan's defensive struggles are a foreboding sign for a group that was underrated last season. The switch from a 4-3 to a 3-4 has been shaky, to put it nicely.
The front hasn't tackled well against the run and the pass rush has been nonexistent. The Titan's D has allowed backup quarterbacks to march on them in the first two preseason outings. They must pick up the scheme better if a turnaround is on the horizon.
Cornerback play and depth is also a trouble. Replacing Alterraun Verner is appearing more difficult than first imagined.
What we'll be saying in February
We'll be debating whether Mettenberger is the answer at quarterback after Locker proved he's not the future of the position in Tennessee.
Around The NFL's predicted finish: Fourth place in AFC South, No. 31 in Around The NFL's Power Index.