It's summertime at the NFL.  During the next few weeks, we here at NFL.com will unveil our Most Underrated and Overrated Players of All Time for all 32 teams and allow users to determine their choices as well.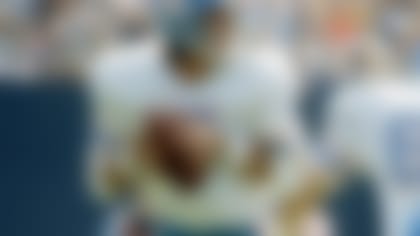 Dan Pastorini -- QB, 1971-79
Taken in the context of today's rules restricting defenses, opening up receiver routes and protecting the quarterback, Pastorini's numbers are all the more impressive (especially because he played through broken ribs and a punctured lung). He was the first quarterback to wear a flack jacket and played his earliest days behind a porous offensive line. He was one tough hombre, playing through pain all the time. He led the Oilers to two straight AFC Championship Games. To borrow from Bum Phillips, Pastorini knocked on the door, but he couldn't kick it in. He was traded to Oakland before the 1980 season, but broke his leg five games in.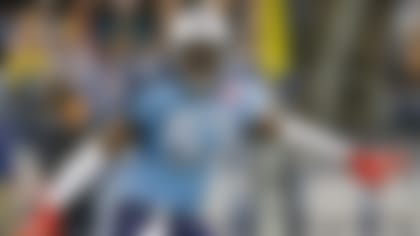 Keith Bulluck -- LB, 2000-09
He played in only one Pro Bowl and got only one All-Pro mention in his entire career, but he skillfully manned the right side of the Titans defense for at least eight solid years and racked up over 700 tackles. It's not like anyone wanted to run at him, he shed blockers and pulverized runners all day. He also played the pass deceptively well and racked up a very respectable 21 interceptions over his career. When folks think of the Titans glory days with Steve McNair, the defense sometimes gets overlooked. Bulluck shouldn't be.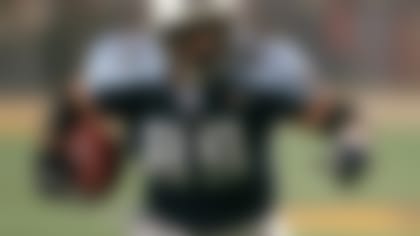 Frank Wycheck -- TE, 1995-2003
Steady, solid, dependable and able to do what a classic tight end is expected to do: block and catch passes. Also, this. He may be best known for his part in that miraculous play, but what one remembers most is seeing this man-beast clear outside linebackers out of running lanes, catch passes in the flat and bowl people over, and toil in relative anonymity while he perfected a less than flashy but highly effective game that sent him to three Pro Bowls. Also, he had six straight years where he didn't miss a start and over 5,100 career receiving yards. The man paid out solid like an annuity.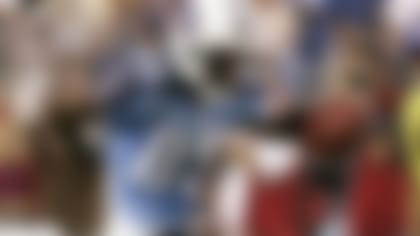 Derrick Mason -- WR, 1997-2004
He didn't become a full-time starter until his fourth year in the league, but after that he went on a tear, going over 1,000 yards receiving in eight out of 12 years. He was a mainstay out wide, an excellent kick returner, and became one of Steve McNair's favorite and most trusted targets in Tennessee and Baltimore. He never had more than 103 receptions in a season, but during his good years he also never had fewer than 61. Great hands, great routes, quiet consistency and smart play. The man was a crucial cog in every offense he played in. Not bad for a guy picked up in the fourth round.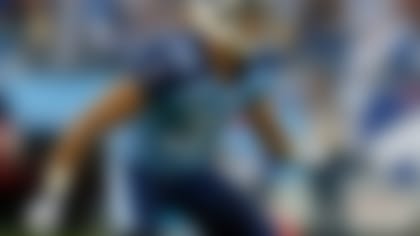 Cortland Finnegan -- CB, 2006-11
Finnegan may be undersized, but he's a bulldog and Jeff Fisher knew what he had in Finnegan, which is why the duo are now reunited in St. Louis. Not a true shutdown corner, but a pesky guy in coverage and adept at driving opposing receivers crazy with his smack talk. He scores about a touchdown a year on interception returns, has to be accounted for on every play, and was one of the few bright spots on Tennessee's defense when he was there. Sure, you can knock him for duking it out with Andre Johnson, but we've all seen far worse.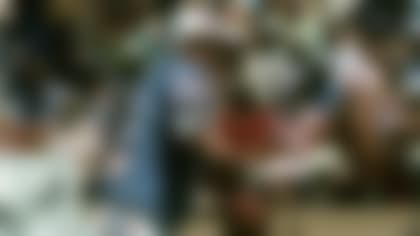 Ken Stabler -- QB, 1980-81
Ken Stabler's reputation was that when game day came, he was almost unbeatable. Well, 1980 showed that wasn't the case anymore. By the time "The Snake" landed in Houston, he was in steady decline, but Houston traded Dan Pastorini straight up for the aging roustabout who had a winning reputation in spite of throwing 52 interceptions in his previous two seasons in Oakland. Maybe Bum Phillips thought he just needed a change of scenery, but Stabler took over and promptly threw 13 touchdowns to an astounding 28 interceptions while leaning heavily on Earl Campbell to win 11 games. Yes, Stabler got them to the playoffs, but once there they were crushed by Oakland and Pastorini's replacement, Jim Plunkett.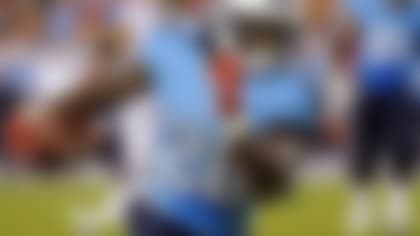 Chris Johnson -- RB, 2008-12
Yes, he ran for over 2,000 yards in a season. He was the only thing the Titans had, and he hit a career year. However, these things sort of balance out over the long haul. He's run for no more than 1,364 yards in any other season and his touchdown production is spotty at best. Sure, you can attribute it to the Titans' offense lacking playmakers around him, but considering how much he crows and holds out for contracts, it's fair to remember that he averages 87.2 yards per game over his career. Remind yourself of this when he starts in about being one of the best in the game.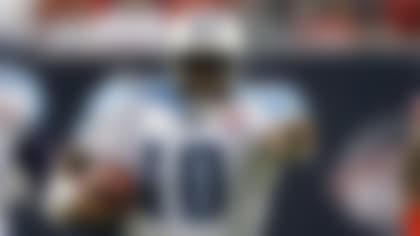 Vince Young -- QB, 2006-10
Young had some glittering performances, but he also got a big contract back in the days before the rookie cap, raising the already lofty expectations surrounding him. He more or less squandered his talent, threw away his money and now puts on an air as if he couldn't care less about making an actual comeback. I guess I can't blame Bud Adams and his "brain trust" for wanting a super athlete, but they should have done their due diligence. Remember him throwing his shoulder pads into the stands after Jeff Fisher dug into him? Well, at least he's not Matt Leinart.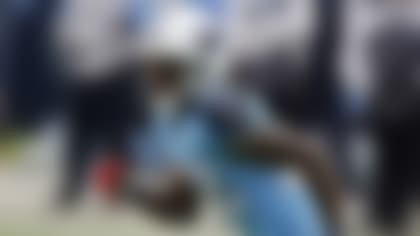 Adam Jones -- CB, 2005-06
Supremely gifted athlete. Supremely unfocused player. Jones was taken sixth overall in 2005, but he kept frustrating Titans fans (and management) with his antics until he was finally released. He seemed to spend more time on the police blotter and in the news for various allegations of criminal activity than he did making tackles and swatting down passes. Solid player, just too much of a distraction during his time in Tennessee to have been the impact player everyone thought he would be. Instead his impact was more draining than it was fulfilling.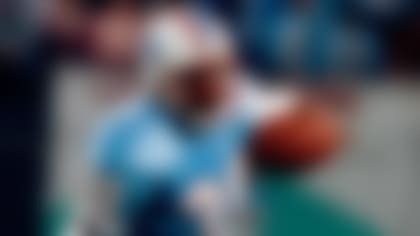 Mike Rozier -- RB, 1985-90
His tenure in the NFL was pretty pedestrian. Sure, he played with Warren Moon, so it's not like the Oilers were going to grind it out like in the days of Earl Campbell, but his best stint as a starter was from 1987-88 when he ran for a total of 1,959 yards in two seasons. It's an unfair comparison, but Campbell did that in one year in 1979. Nice player, but for all the hype, he was a let-down.