The 2014 NFL season is upon us, and we have a brand new slate of players joining NFL Up! to show you how to get fit. From paddle boarding to weightlifting to agility drills, here are our top ten tips for staying in shape.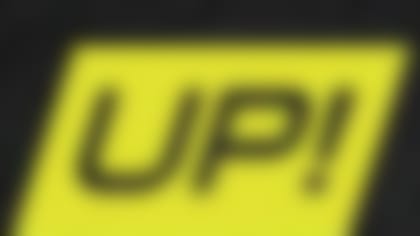 1) A paddle board can be used to help develop both upper and lower body strength, using exercises on the water that don't even require paddling, such as planking, squats and pushups.
2) Developing shoulder muscles on the back part of the shoulder is important for throwing the football. It helps with velocity, power and accuracy.
3) You can train speed, agility, quickness and stamina with nothing more than two tennis balls by catching them off a wall or scooping them off the ground.
4) When using an agility ladder for footwork, you can also use it for lateral pushups to help develop both core strength and shoulder stability.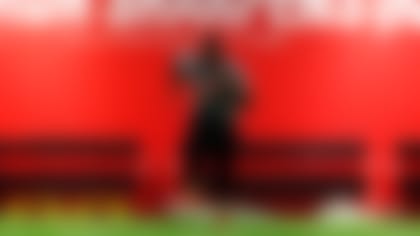 Vernon Davis shows you how strength comes from your legs and speed comes from your arms. (Jed Jacobsohn/NFL)
5) Bench press develops upper body strength, working the chest, shoulder and triceps. It's important to fight the weight on the way down and then explode off the chest.
6) When you are doing a lateral run, work on the edges. It's just like a linear sprint. The main concept is you have to have the ability to accelerate outside and inside of the foot.
7) Moving your hands during drills will allow you to get in and out of breaks more quickly.
8) Strength comes from your legs, power comes from your core and speed comes from your arms.
9) To gain speed in your glutes, keep toes and knees up.
10) Focus on technique and speed, not how much weight you're using.