It's strange, but Peyton Manning's seven touchdown performance in the kickoff game of the 2013 season seems like it took place a decade ago. And yet, we're about to reach the climax of this 22-week NFL odyssey, culminating in America's annual most-watched television event: the Super Bowl. This site has done a fantastic job of covering the game from every angle, so check out the Super Bowlhomepage, Around the League and the Casual Fan's Guide for all of that. This piece is going to dive into what you should pay attention to not included in the game itself (well, maybe a little bit). I'm talking entertainment, commercials, movie trailers and all the other nonsense that causes over 100 million individuals to glue their eyeballs to a television set on the same Sunday every February.
Halftime show: Bruno Mars and Red Hot Chili Peppers
Let's start with the big one -- the halftime entertainment. Personally, I'm rather excited for this pairing. I know Bruno Mars was been panned by some as a strange choice to lead the Super Bowl halftime show, but the dude has some serious talent. Just check out the "Saturday Night Live" sketch where he plays an employee for "Pandora" and has to free-style songs from a number of major artists including Green Day, Justin Bieber and Katy Perry. It's impressive. The Red Hot Chili Peppers will add some rock n' roll cred and punch to the pop star's performance, and I'm hoping the two combine for some sort of mashup. Bruno and Anthony Kiedis rapping together? That'd get my attention. Regardless, it's worth resisting the urge to reload your snack plate for a few minutes when these guys take the stage.
He's the player you're going to want to follow the most, both on and off-the-field, during the game. He rose to even more notoriety after he made the infamous postgame interview with Erin Andrews to the right (he gained close to 200,000 followers on Twitter not too long after the incident). Whether he's jawing with any of the Broncos' talented pass-catchers, or dancing with cheerleaders again, you're going to want to keep an eye on this guy.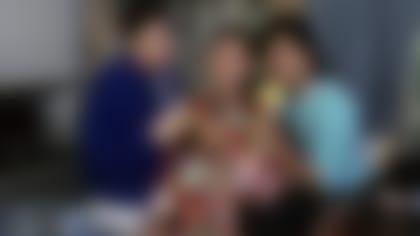 Do not adjust your monitors or flame this post in the comments section. That is not a typo. Dannon Oikos, a Greek yogurt, released a teaser trailer promoting a Super Bowl ad featuring Danny Tanner (Bob Saget), Jesse Katsopolis (Jon Stamos) and Joey Gladstone (Dave Coulier) still living together in the present day. In case you've lived under a rock for the last two decades (or were born in the mid-90s), those were the three main characters from the beloved sitcom Full House, the show that launched the Olsen twins to superstardom. So if you're a fan of that show, or just a human with a soul, be sure to keep your eyes open for this reunion commercial. I hope it doesn't disappoint.
Every year, movie studios use the Super Bowl as a platform to build hype for their upcoming blockbuster releases. This year will be no different, as Transformers: Age of Extinction and The Amazing Spider-Man 2 already have confirmed slots. What's more interesting, is the mystery surrounding what the other studios will air, as Disney and Lionsgate have also purchased air time, and Fox will likely use a commercial slot to tout one of its films as the network is broadcasting the game. For Disney, all signs point to a Marvel movie, with either Captain America: The Winter Soldier or Guardians of the Galaxy getting the nod. I'm keeping my fingers crossed for Guardians, as it's the next big piece in the Marvel puzzle, and they could definitely stand to garner some Super Bowl publicitity to get people excited for a film where Bradley Cooper voices a character named Rocket Raccoon. Captain America is the more likely choice, however, as Marvel will look to build anticipation before it's April release date. As for Lionsgate, if they promote anything other than Expendables 3, I'll be very surprised. That's about as sure of a bet as Richard Sherman trash-talking someone during the game. Speaking of Sherman...
After year's of stirring the pot with controversial ads, GoDaddy.com announced they'd play it safe with a more "conservative" ad this year. What does conservative mean to GoDaddy? Apparently Danica Patrick in a crazy muscle suit. Weird, but worth watching when it comes to commercials.
If you're the sort of person that gets enjoyment from the offbeat aspects of the game, then Peyton Manning is your poster boy for Super Bowl XLVIII. Manning made the city of Omaha a postseason star by repeatedly shouting "OMAHA" as part of his snap-count. Moreover, Manning's head is so stuffed with football knowledge (and Omaha fun facts) that it barely fits into his helmet. Just look at any sideline shot of Manning and you'll undoubtedly see a large red mark where his cranium was pushing against the padded security of his helmet. Both "Omaha" and Peyton's forehead would make great additions to a Super Bowl"Bingo" board.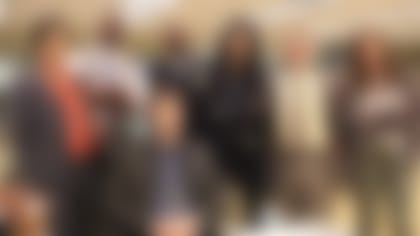 So, I guess Brookly Nine-Nine is pretty good. At least that's what the Golden Globes would have us believe after the show won the "Best TV Series, Musical or Comedy" award and the "Best Actor, Musical or Comedy" award for Andy Samberg earlier this year. I have yet to see an episode, so I can't weigh in on its merits. However, getting the post-Super Bowl timeslot is a huge vote of confidence from Fox. So, if you're interested at all in the show, now is the time to tune-in -- once the actual Super Bowl is over, that is.
Last year, there was the blackout, and if you ask Ray Lewis he believes it was a conspiracy to bring the 49ers back into the game. So, as Super Bowl XLVIII rolls around, the first Super Bowl to be played in a cold-weather outdoor stadium, keep your eyes and ears open for any possible conspiracy theories brewing. Particularly about Peyton Manning and the cold. Or Pete Carroll. That guy fits the role of a cartoon villain quite well.