Here are some popular, easy-to-make recipes from a few local hotspots in the Bay Area. It's the perfect way to treat yourself, and your guests, to some tasty Super Bowl treats.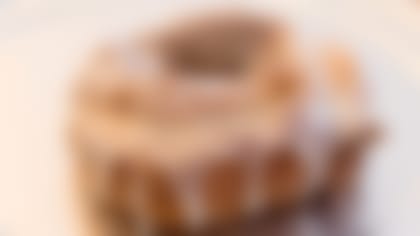 4 cups bread flour 1 cup sugar
4 teaspoons baking powder
4 1/2 teaspoons ground cinnamon
4 teaspoons freshly grated nutmeg
3 teaspoons ground ginger
2 teaspoons ground allspice
1 1/2 teaspoons kosher salt
1/2 teaspoon ground cloves
2 eggs
1 1/4 cups sour cream
4 tablespoons unsalted butter, melted
Rice bran oil
2 cups powdered sugar
1 1/2 teaspoons vanilla extract
Sift flour, sugar, baking powder, cinnamon (3 teaspoons), ginger, nutmeg (3 teaspoons), salt, allspice (1 1/2 teaspoons), and cloves. Put aside.
Mix eggs, butter and sour cream with mixer until smooth.
Add dry ingredients as mixing, to create sticky dough.
Heat 3 inches rice bran oil in 8 qt. sauce pan to prepare for deep frying (ideal temperature is 335 degrees F).
Oil hands before handling dough, then roll 1/4 cup of batter into sticky, loose ball.
Poke hole in center of dough using thumb.
Carefully place dough into oil to fry. Flip when golden brown (3-5 minutes).
Use wooden spoon end to remove doughnuts from fryer, and place on rack or plate to cool.
Remainder of dry ingredients used to create vanilla glaze. Mix allspice, nutmeg, cinnamon, powdered sugar, vanilla and 1/4 cup water until smooth.
Dip tops of old fashioned doughnuts in your homemade vanilla glaze and let sit until glaze is beautifully set, and your very own Johnny Doughnut is ready to eat!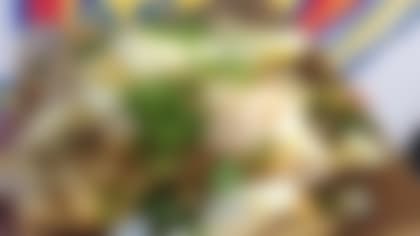 1 1/2 pounds ground pork
1 onion, diced
3 cloves of minced garlic
1 teaspoon annatto seeds (grounded)
3 - 10 1/2 oz cans cream of mushroom soup
1 - 10 1/2 oz can cream of chicken soup
1 pack of deep fried tofu, diced (tofu is bought pre-fried)
3 tablespoons fish sauce
Salt and pepper to taste
Canola/olive oil
Large hard boiled eggs, diced
2 tablespoons grounded pork rinds
Sliced green onion
Minced fried garlic
French fries
Lemon wedge
Coat a medium saucepan with canola/olive-oil on medium heat.
Sauté the onions and garlic for 3-4 minutes until light brown color.
Add the ground pork into saucepan and cook for 10-15 minutes. (NOTE: make sue you drain the excess oil from the ground pork.)
Add the fish sauce to ground pork and season with salt and pepper to taste.
Add the diced tofu, cream of mushroom and cream of chicken into the saucepan.
Bring up to a slow boil and add the annatto seeds for color. (NOTE: add water to gravy if the consistency is too thick.)
Add cooking oil in electric deep fryer or medium saucepan no more than half full.
Heat oil to 375 degrees F. Carefully drop in not more than half full of frozen french fries.
Fry 3-4 minutes. Cook to a light golden color.
Take your fries and place into your serving platter.
Sauce the fries with the poutine gravy generously.
Sprinkle the fried garlic, pork rinds and diced hard boiled eggs on top of the dish.
Finish with a lemon wedge for garnish.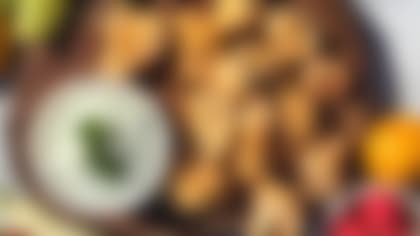 ROOTZ Sauce & The Real Food Scout
Buffalo Cauliflower Bites & Cilantro Lime Yogurt Dip
1 head of cauliflower (cut into florets)
Homemade Buffalo Sauce Ingredients
1/2 cup unsalted organic grass­fed butter (vegan butter substitute)
2/3 cup ROOTZ Sweet + Spicy Table Sauce
1/2 cup organic white vinegar
1/2 teaspoon celery salt
1/4 teaspoon Worchestshire sauce
1/4 teaspoon cayenne pepper
1/4 teaspoon ground white pepper
1/4 teaspoon garlic powder
Preheat the oven to 425 degress F. Toss the cauliflower florets with homemade Buffalo sauce and place on a baking sheet. Roast until golden and tender, about 20 minutes, stirring once or twice. Transfer to a dish and serve with Cilantro Lime Yogurt Dip.
Cilantro Lime Yogurt Dip Ingredients
1 cup greek yogurt (coconut milk yogurt) 1 lime juiced and zested
3 tablespoons cilantro
1 tablespoon honey
1 clove garlic
Combine ingredients in a food processor and pulse. Once mixed thoroughly, remove and refrigerate until ready to use. This dip is also delicious served with crudite.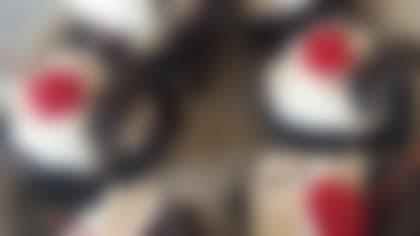 26 Oreo cookies
1/8 cup milk
Fentons Swiss Milk Chocolate Ice Cream (or an ice cream of your choosing)
Chocolate fudge sauce
Recipe makes 8 Oreo bowls
Crush or food process the Oreo cookies until it is broken up to a flour-like consistency.
Pour Oreo crumble and milk together in a bowl and mix until thick paste or dough-like consistency.
Form 8 rounds over backside of a greased muffin tin.
Bake at 350 degrees F for 15 minutes.Once out of the oven let them completely cool and with a spatula carefully lift cookie off tin. With scissors, cut edges of the bowl for a nice finish.
Scoop ice cream of your choosing into bowl and drizzle chocolate sauce over the top with whip cream and a cherry.
Crush the excess Oreo to use as a crumble for topping and finish it off with an Oreo cookie for garnish.