Reporting from Rams camp early this month, NFL Media Insider Ian Rapoport confirmed that the offseasonlove for former Titans wide receiver Kenny Britt is very real. After watching Britt make a pair of leaping downfield catches in traffic versus the Brownslast week, we are on board with that assessment. Still just 25 years, Britt finally has his legs back after three seasons lost to knee surgeries. Combined with 6-foot-4 Brian Quick's tangible improvement this offseason, the Rams finally boast a pair of size/speed matchup problems at wide receiver.
Sam Bradford is perhaps the league's biggest enigma. Scouts and executives love him for his golden arm, but four NFL seasons have produced an 18-30-1 record, a below-average QBR, a slew of injuries, shaky pocket presence and inconsistent ball placement. Still, there was enough untapped potential to suggest Bradford could lead the Rams to the playoffs if everything broke right this season.
Now that Bradford has torn his ACL for the second time in a calendar year, offensive coordinator Brian Schottenheimer will make do with Shaun Hill. With a career 13-13 record and 85.9 passer rating, Hill is no slouch. His arm is limited, however, and he hasn't seen meaningful regular-season action in four years. The floor doesn't change, but the ceiling is lower with Hill than it would have been with Bradford.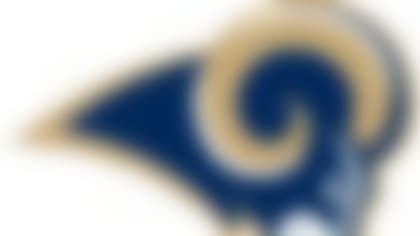 The Rams passed up Blake Bortles at No. 2 overall to select road-grading guard Greg Robinson. It's not a good sign, then, that Robinson is behind starting guards Rodger Saffold and Davin Joseph entering the season. According to Football Outsiders, Robinson pass-blocked on just 30 percent of his snaps at Auburn last season, surrendering more than his fair share of pressures. The fear now is that he's more of a long-term project than an instant impact player.
What we'll be saying in February
The Rams have already been connected to rumors projecting them to trade up for Oregon quarterback Marcus Mariota. Bradford is headed for a reunion with Pat Shurmur in Philadelphia, replacing Mark Sanchez as the next reclamation project for Chip Kelly.
Around The NFL's predicted finish: Fourth place in NFC West, No. 25 in ATL's Power Index.