It's summer time at the NFL.  During the next few weeks, we here at NFL.com  will unveil our Most Underrated and Overrated Players of All Time for all 32 teams and allow users to determine their choices as well.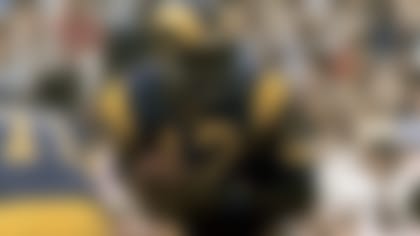 James Harris -- QB, 1973-76
Harris was smart, accurate, athletic and in the context of the 1970s, put up really good numbers. Had injuries (and other factors) not forced the Rams to bench Harris they could have made a run at multiple Super Bowls. However, with Harris on the bench the Rams couldn't get over the hump and into the Super Bowl. He was traded to the San Diego Chargers in 1977, and while the Rams made it to the Super Bowl XIV in 1979, they lost to the Pittsburgh Steelers. It makes one wonder what the athletic Harris could have accomplished in that scenario.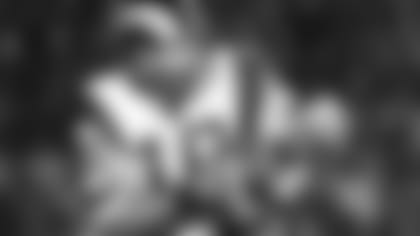 Ron Jaworski -- QB, 1974-76
Jaworski was the third stringer behind Harris and John Hadl, which is a perfect example of just how good the Rams were at drafting back in the 70s. Taking over for both Harris and Hadl in 1975 after injuries sidelined them, Jaworski led the Rams to a playoff victory before losing the starting job to Pat Haden the next season. Yes, he threw five interceptions to two touchdowns and was very raw, but let that Haden part sink in. Just three years after he was traded to the Philadelphia Eagles, Jaworski led them to the Super Bowl, yet he was traded to give Pat Haden breathing room.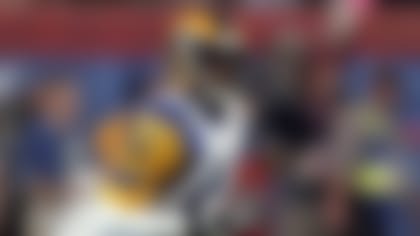 Todd Lyght -- CB, 1991-00
Brilliantly toiling away in anonymity on a perpetually losing team is never fun. Taken fifth overall in 1991, Lyght was one of the few bright spots on the Rams until they hit paydirt in 1999 when, incidentally, he had his best year and went to the Pro Bowl. For eight years, Lyght was one of the few bright spots on a team that traded away Jerome Bettis, left Los Angeles for St. Louis and never had more than seven wins in any of those seasons. Lyght proved to be, in spite of everything stacked against him, one of the most underrated corners in NFL history. He might not be Dick Layne, Lester Hayes, or Deion Sanders, but he's up there.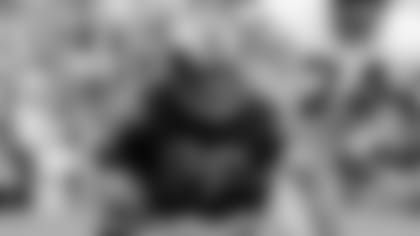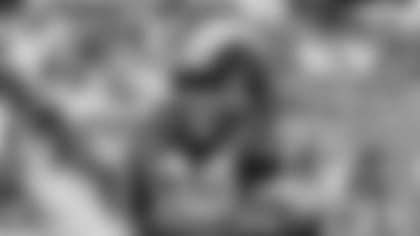 Jon Arnett and Dick Bass -- HB, 1957-63 and FB, 1960-69
These guys formed one of the best one-two punches in NFL history. They went to a combined eight Pro Bowls and while they did not put up the gaudiest numbers, they scared defenses all over the NFL with their combination of speed and power in the backfield. Unfortunately for them, they were about all the Rams had between 1959 and 1963 when the club won a total of 16 games, rendering them more or less forgotten by anyone who is not a baby boomer from Los Angeles. I mean, look at Arnett. Look at him!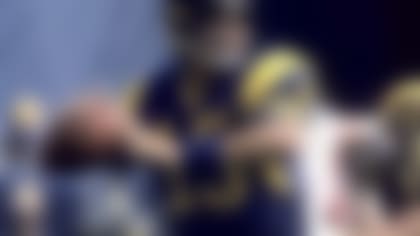 Vince Ferragamo -- QB, 1977-84
In 1979, Ferragamo came off the bench to lead the Rams to their first Super Bowl, then regained the starting job in 1980 when Pat Haden got injured. Again. Ferragamo went on to put up Pro Bowl quality numbers and looked poised to make the next step, but fled the Rams for the Montreal Allouettes after a bitter contract dispute. This is another one of those what-might-have-been players. He eventually returned to Los Angeles and put up average numbers as a starter in 1982-83, with only flashes from 1980 on display. Due to the Rams tight-fisted tactics and a roller-coaster of moves, we'll never know for sure what Ferragamo could have accomplished. All we do know that for three-and-a-half quarters he outplayed Terry Bradshaw in Super Bowl XIV.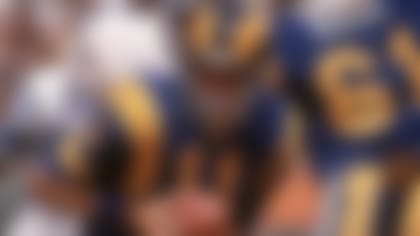 Pat Haden -- QB, 1976-81
James Harris was benched in favor of Pat Haden so he could take over the starting quarterback position. But considering that Haden spent most of his time handing the ball off it's safe to say he was more caretaker than quarterback. It's not that Haden, who is a brilliant guy (Rhodes Scholar) was terrible, but he should have been a career backup, not a starter on a Super Bowl contender.
Jim Everett -- QB, 1986-93
When Everett came out of Purdue he was considered the answer to the Rams' prayers. Big, tall in the pocket, with a rocket of an arm, Everett was primed to take the Rams on an epic run. Unfortunately, it all started to fall apart when Eric Dickerson was traded. For a while Everett became the focus of the team and was able to cover up the team's deficiencies at running back, but even if your name is John Elway or Dan Marino that can only last so long. The guy had some big, big numbers and some really good years, but after he flopped in the mud at Candlestick Park in the 1989 NFC Championship, Everett became just another quarterback when he could have been so much more.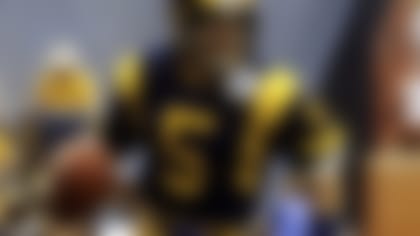 Dieter Brock -- QB, 1985
During the early 1980s, the Rams cycled through Pat Haden, Bert Jones, Dan Pastorini, Jeff Kemp and Vince Ferragamo at quarterback before seemingly finding the answer with CFL MVP Dieter Brock. Sure, he set a bunch of "rookie" records (he was 34 years old in his only season as a Ram) and took the Rams to the NFC Championship Game (where they were shut out by the eventual Super Bowl champion Chicago Bears), but Brock's tenure with the Rams sadly was just a flash in the pan. The Rams brought in Jim Everett the following year and kicked Brock to the curb.
Wendell Tyler -- RB, 1977-82
Tyler had a knack for hard-nosed running, and always working his way back into a game after seemingly suffering an injury (which, seemed to happen a lot). Unfortunately, Tyler's greatest accomplishments came with the San Francisco 49ers, when he went to the Pro Bowl and won the Super Bowl in 1984. Tyler had some great years in Los Angeles, but made his mark with a bitter divisional rival, and not the Rams.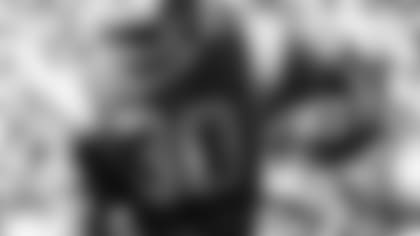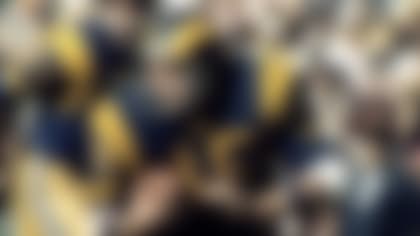 Lawrence McCutcheon and Jim Bertelsen -- RBs, 1972-79, 1972-76
While the Rams were floundering at quarterback in the 70s, they thrived at running back. McCutcheon and Bertlesen were a borderline dominant combination in the mid-70s and made Chuck Knox's offense look like it actually worked. That one-dimensional offense worked wonders against the Saints, Falcons and 49ers, but it generally went to pieces in the playoffs when top defense keyed in on the run and exposed the lack of a passing attack. You can't say it's their fault for not having someone like Bob Griese under center, though. Or James Harris.