As NFL Media's Bucky Brooks has pointed out, offensive coordinator Darrell Bevell has opened up the playbook, utilizing a wider variety of formations and concepts this season. In other words, Russell Wilson's detractors will no longer be able to marginalize him as a game manager, as the leash continues to lengthen with more perimeter plays and empty backfield sets.
With a healthy Percy Harvin terrorizing defenses with fly sweeps, bubble screens and quick routes, this offense will be considerably more explosive than last year's. Throw in an increased role for freakishly talented tailback Christine Michael, and there's even more big-play potential for a team used to leaning so heavily on grinding out victories.
Good luck finding a weak spot on this roster. The offensive line was a major issue for the majority of last season, as left tackle Russell Okung, right tackle Breno Giacomini and center Max Unger all missed time with injuries. Although the pass-blocking should be steadier this season, the team is breaking in a new right tackle in second-round draft pick Justin Britt.
The linebackers were banged up entering training camp but should be ready to go for Week 1. Bobby Wagner (hamstring) finally returned to practice Monday. The Seahawks are still waiting for Bruce Irvin (hip surgery) to join him, but that should happen later this week.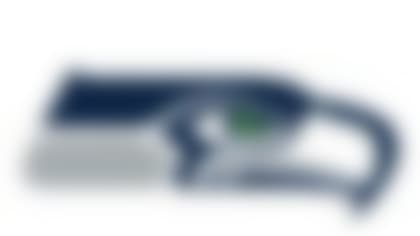 If wide receiver was billed as a potential problem area following the losses of Golden Tate and Sidney Rice, that issue has been put to rest with strong August performances from Doug Baldwin and Jermaine Kearse. The latter has been a mainstay in three-wide receiver sets and is coming off an impressive performance against the Bears last Friday night. Don't be surprised if Kearse is Wilson's favorite red-zone target this season.
Don't sleep on Robert Turbin. While the offseason and summer spotlights were focused on Michael and Marshawn Lynch, respectively, Turbin was a forgotten name. He's been excellent this preseason, showing impressive vision and power.
What we'll be saying in February
The Seahawks just became the first team since the 2004 Patriots to win back-to-back Super Bowls. It's official. There is a nascent dynasty in Seattle.
Around The NFL's predicted finish: First place in NFC West, No. 1 in Around The NFL's Power Index.