No playoffs for NFC West powers?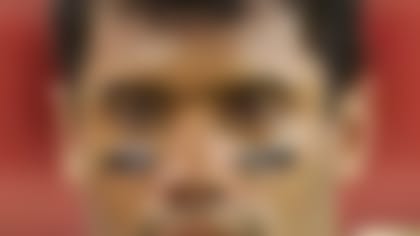 But then he was asked directly, and Wilson was just as definitive.
"There's no division in our locker room. There's none at all," Wilson told reporters Thursday. "If anything, I think we've continued to build, continued to grow. I truly believe that.
"I believe the guys that we have in the locker room believe that we can go 1-0 (each week), that we still can be a championship team. Those are the guys that we have sitting in this room every day."
Wilson went on to say that there was no division between himself and recently departed wide receiver Percy Harvin, despite enough reports to the contrary.
"He's a guy that we had a lot of similarities, probably, if anything," Wilson said. "We are both guys that want to compete at the highest level, want to win every single time we step on the field, want the ball in our hands to make the big play and everything.
"I'm not sure why the media wants to try to blow everything out of proportion. That's just part of it, I guess. It's part of it and you have to deal with it."
"Like I always tell you guys: Ignore the noise."
Now, we'll find out for sure if Wilson truly has command of the team.