Each Monday, Brian Billick provides a coach's perspective on a consequential decision from Sunday, as well as a compelling take on a trending topic. Here are his thoughts from Week 2:
The coach's decision: The logic behind deactivating a starting quarterback.
Each team has a 53-man roster, but on game day, you're only allowed to suit up 46. It used to be 45, with one spot for a designated third quarterback, but there were major restrictions as to when you could actually use the "emergency QB." In 2011, the NFL revised the rule to allow any combination of 46 players. Most of the time, the 44th, 45th and 46th players listed on the game day roster are driven by the special teams coach. A typical roster is heavy with extra linebackers, tight ends and the more physical wide receivers to use on the 25 to 30 special teams plays that will impact the game.
By making the tough decision to deactivate Palmer, the Cardinals left themselves less vulnerable on game day. If they had tried to let Palmer play, they would have likely had to carry two backups -- Drew Stanton and Logan Thomas -- just to be safe. Instead, they decided to start Stanton and include just two QBs on the active roster, thus allowing them to carry an extra player for special teams.
These types of things might seem trivial to some, but you must plan for them. Otherwise, you'll be put in a position where you have to ask another starter to log additional time on special teams -- on top of the 60 to 65 snaps you're already asking him to play.
The coach's take: Top tight ends deserve receiver money.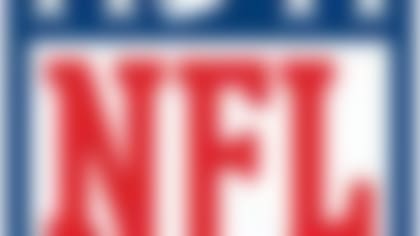 In the offseason, Jimmy Graham got into a contract dispute with the New Orleans Saints about whether he was a tight end or wide receiver. The disagreement spawned from the simple fact that the tight end franchise-tag number was $7.053 million, while the wide receiver figure was $12.132 million. Graham argued that he spent two-thirds of his snaps split out wide in 2013, when he had a league-high 16 touchdown catches. Independent arbitrator Stephen Burbank ruled he was a tight end, as if that was a lesser designation.
This brings up the question of which position is actually more valuable: tight end or wide receiver?
Based on the play of Graham and Antonio Gates on Sunday, tight ends have a valid argument. Although the Saints suffered a surprising loss in Cleveland, it certainly wasn't due to Graham, who hauled in 10 catches for 118 yards and two touchdowns. Anyone who watched the game could easily see that, in a critical situation, Drew Brees constantly looked for Graham.
Meanwhile, Gates snagged seven balls for 96 yards and three touchdowns in the San Diego Chargers' 30-21 victory over the Seattle Seahawks. Gates now has caught 65 scoring strikes from Philip Rivers -- the most TD connections between a quarterback and tight end in NFL history. The Bolts don't log this thrilling win without this unparalleled chemistry.
Last year, Joe Flacco signed his $120 million contract, then proceeded to throw 22 interceptions (easily a career high) as the Baltimore Ravens missed the playoffs for the first time in John Harbaugh's tenure. Of course, Flacco's struggles came about with tight end Dennis Pitta sidelined for most of the year after an offseason hip injury. No coincidence there. Healthy once again, Pitta currently ranks in the top 10 in the NFL in receptions -- along with fellow tight ends Graham, Gates, Martellus Bennett, Greg Olsen and Delanie Walker.
This presents a compelling draft debate: Should you look to take an impact tight end or explosive wide receiver? Historically, the tight end position has been a lower priority in the draft's earliest stages, with the thought that you could get a solid one in the second or third round. Indeed, some really good tight ends have been taken in that range: Bennett, Rob Gronkowski, Zach Ertz and Kyle Rudolph all came in Round 2, while Graham, Jason Witten, Dwayne Allen, Jermichael Finley and Visanthe Shiancoe were taken in Round 3. That said, 18 tight ends have been drafted in the first round since 2000. And playing off this trend, the safety position (typically the defense's counter to the tight end) has increased in value, with 20 players selected in the first round in that same span. Clearly, the tight end position is making its mark on the NFL.
In regards to Graham's contract, he ended up getting a four-year, $40 million deal. Not bad, but he was -- and is -- worth the wide receiver money.