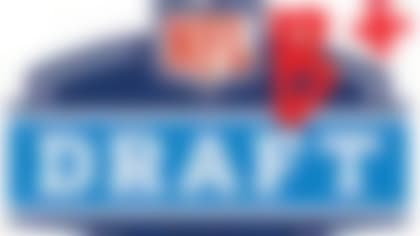 The draft is finally behind us. How did everybody do? Bucky Brooks breaks out the red pen and grades all 32 teams by division. More ...
The Sun reported Monday that the 23-year-old linebacker pleaded guilty to a window tint violation and, in return, officials agreed to drop a charge of providing false information to police. The trouble stemmed from a January traffic stop, in which McClain signed a citation with an expletive instead of his name, leading to the false information charge.
But the plea doesn't resolve all of McClain's legal woes, according to the Sun. He is due back in court on July 9 because of another April arrest for disorderly conduct, and he has two other outstanding cases involving driving charges.
Ravens general manager Ozzie Newsome didn't directly address if the legal troubles would impact McClain's chances with the team.
"Right now, we've got 90 football players and he's one of the 90, and we're going to make determinations (on) who we think is going to be in our top 53," Newsome told the Sun. "We'll start making decisions and there are going to be some tough decisions, but right now, Rolando's still part of our football team."
McClain is from Alabama and played his college football there. He was drafted by the Oakland Raiders in the first round in 2010.