The NFL had job vacancies for eight coaches and seven general managers in the offseason and despite its signature program for hiring diversity candidates, not a single one ended up in those positions.
The league's Rooney Rule, designed specifically to enhance employment opportunities for minorities, somehow didn't make a difference.
And so, hoping to avoid similar scenarios, the league will hold a three-day career development symposium next week in Philadelphia at the University of Pennsylvania's Wharton School of Business. Attendees include NFL Commissioner Roger Goodell and New York Giants general manager Jerry Reese, who conceded it was "a bit unusual that no monitory candidates were hired this cycle, given the number of openings."
"The Rooney Rule brings great awareness of minority candidates in the hiring process," said Reese, one of five black GMs in the league, along with Rick Smith of the Houston Texans, Ozzie Newsome of the Baltimore Ravens, Reggie McKenzie of the Oakland Raiders and Martin Mayhew of the Detroit Lions. "But the rule is not meant to make clubs hire anyone. I'm hopeful more minority candidates will be seriously interviewed and considered in the future. It's about being prepared when the opportunity arises, and this symposium is part of the process of preparation."
Speaking to or networking with current and former coaches, former players and anyone aspiring to a management position in the NFL will be Pittsburgh Steelers owner Dan Rooney, who was instrumental in developing the rule named after him; New England Patriots' Robert Kraft; the Giants' John Mara ; Jacksonville Jaguars' Shad Khan; and Arizona Cardinals' Michael Bidwill. Goodell, Rooney and Kraft will participate in small networking groups.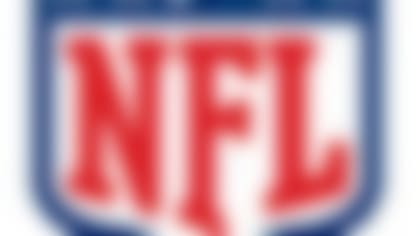 NFL free agency is underway. Follow all of the latest player rumors and signings in our free-agent tracker. More...
Keynote speakers will be Bill Cowher and Bill Polian both Super Bowl winners who had lengthy NFL careers. Team executives will take part in panel discussions and offer networking sessions for 63 job aspirants, 21 of them former players.
Overseeing the program will be Ray Anderson, the league's executive vice president of football operations, and Robert Gulliver, the NFL's chief diversity officer.
The Rooney Rule, implemented in 2003, requires every team to interview at least one minority candidate every time there is a coaching or general manager opening. Before the rule went into effect, the NFL had only six minority head coaches in more than 80 years. Since it has been in place, 12 have been hired.
The Fritz Pollard Alliance, a group of minority coaches and front-office, scouting and game-day NFL officials, wants the Rooney Rule expanded to apply to coordinators, assistant head coaches and club president positions.
Copyright 2013 by The Associated Press