NEW ORLEANS -- Rob Ryan figures his firing in Dallas only will help him relate to a New Orleans Saints defense humbled by a historically bad season.
Instant Debate: The pressure is on ...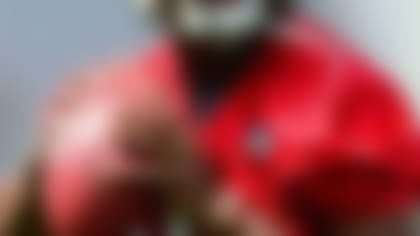 "I don't like getting fired," Ryan said Thursday during his first meeting with reporters since coach Sean Payton hired him in February to revamp New Orleans' last-ranked defense. "I know I got my feelings hurt and so did our players. We're looking to do something about it."
The Saints gave up 7,042 yards in 2012, the most in a single season in the NFL. Payton has said that performance forced him to make a change at defensive coordinator, even though he felt bad letting Steve Spagnuolo go after only one highly unusual season. Spagnuolo never coached with Payton, who was suspended all of last season in connection with the NFL's bounty probe of the Saints.
Ryan has been known to exhibit a brash demeanor more akin to that of Gregg Williams, the Saints' defensive coordinator from 2009 to 2011. Williams often referred to himself as a disciple of retired coach Buddy Ryan, Rob Ryan's dad.
Ryan has studied some of the schemes the Saints executed well under Williams and brought some of them back. His approach fosters toughness, safety Malcolm Jenkins said, and that is something Saints players embrace, even as they are mindful of the scrutiny they faced from the league in the past. "There's a line and you don't cross it, but you want to get as close to that line as you can," Jenkins said. "We definitely want to be a physical, feared defense."
If successful, Ryan could for the first time serve as a defensive coordinator on a winning team, something he never did while holding that post in Cleveland, Oakland and Dallas. He won a Super Bowl as a defensive assistant for the New England Patriots.
"I just feel like a sense of urgency," Ryan said. "I can't wait to give everything I have to this organization. I know everybody is on the same path."
Copyright 2013 by The Associated Press