Rex Ryan clarified earlier comments that he wants to build a bully in Buffalo, saying he wants it limited to the football field.
"I'm about the biggest anti-bullying guy there is, especially off the field and in the community," the new Bills coach told WGR-AM on Thursday morning.
"He recognizes that he has made some mistakes," Ryan said. "He wants to prove that he is not that person now."
While we have some serious misgivings about Incognito from an on-field perspective, the signing is part of the plan for Ryan to build a more physical, ground-and-pound offense.
"I want the toughest, physical football team on the field, and gentlemen off the field," Ryan said.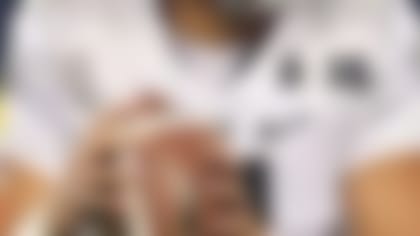 In advance of the draft, Marcus Mariota and others will look to showcase their skills at the combine (Feb. 17-23), only on NFL Network. SCHEDULE
Ryan said he expects EJ Manuel to get a shot at the quarterbacking job and he wants the signal-caller not to fear using his running ability.
"He needs to embrace that he can move; use his legs," Ryan said.
"Put him alongside (Kyle) Williams, (Marcell) Dareus and Super Mario (Williams) ... why would you want to leave that?"
Of course Rex wouldn't be Rex without a blustery playoff prediction:
"I believe we'll go this year," he said.