INDIANAPOLIS -- Cleveland Browns general manager Ray Farmer on Thursday apologized for his starring role in the texting scandal currently under investigation by the NFL.
One day after coach Mike Pettine admitted that he "wasn't thrilled" with Farmer texting down to the sideline during games, Farmer owned up to it.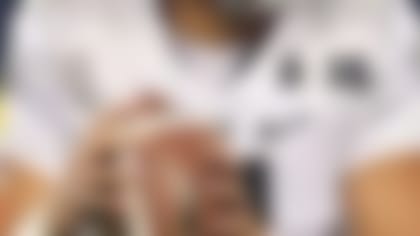 In advance of the draft, Marcus Mariota and others will look to showcase their skills at the combine (Feb. 17-23), only on NFL Network. **SCHEDULE**
"I would like to first extend an apology to the Cleveland Brown fans," Farmer said. "I know there's gonna be a lot of questions, a lot of inquiry about texting and Text Gate or whatever the new term is. So everybody hears it from my mouth: It was me.
"To that degree, I have apologized to the people in the building -- coach Pettine, (owner) Jimmy Haslam, the rest of the football staff and everybody that was involved from our side as far as football-wise that they understand what happened," Farmer said. "To that degree, it is an open investigation from the league's perspective so there's not a lot of commentaries there, but I will tell you again that I take full responsibility for myself and my actions and the things that I've learned from that is that ... there is a platform to have those conversations and have those things talked about and discussed. I misplayed that platform."
Farmer wouldn't comment on whether he believes his telephonic adventures led to former offensive coordinator Kyle Shanahan bowing out of his contract to join the Falcons. Asked if he feels he undercut the coaching staff, Farmer simply said: "No, I do not."
The NFL has yet to drop a punishment on the Browns, which could come in the form of a fine or even a draft pick.
Haslam has come out in support of Farmer, while Pettine told reporters Wednesday that his relationship with the general manager remains strong. The trio recently joined a small cadre of Browns officials for a retreat in Florida, to both unpack the firestorm of issues surrounding the franchise and to look forward.
"I would describe our organization as a healthy one," Farmer said. "I would describe it as healthy because we do have platforms where you can discuss those things openly and honestly and you can have direct conversations. And in large part those conversations are met with candor. Guys are able to speak their minds."