Not sure if many of you are fans of the TV show "Justified" on FX, but you might want to skip a few paragraphs if you want to avoid any spoilers. Actually, scratch that. Is it really a "Justified" spoiler to say a bad guy died? Because they all die. I'm serious. I have to sit and wonder if being a member of the Kentucky crime syndicate is actually this bloody. It ranks up there with the need for so many NCIS officers. I mean really, is there that much Navy crime that you need huge branch offices in D.C., Los Angeles and now New Orleans? I mean, I get MPs and stuff. I just never really imagined that. Although anything to get Scott Bakula on our TV, well, I'm a fan of.
(For the record, one of my biggest sources of pride in recent memory is that I spelled Bakula's name correctly on the first try!)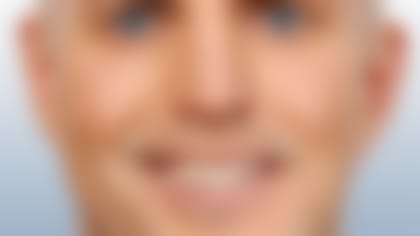 But the point of this was I saw something so gnarly on "Justified" a few weeks ago when Boyd Crowder lobbed a "hillbilly IED" into the lap of one of the big bads from the past couple of seasons. (Uproxx has a pretty good recap of the gore here, but a bit of warning. First, gross. Second, it has some naughty language. But if you're a fan of mine, you probably don't mind a few [expletive] curse words here and there.)
So when I saw that scene I had to ask myself, was this the worst thing I have ever seen on TV? Like ever. And I thought it was, but what about Marcus Lattimore? Do you remember his gruesome injury against Tennessee a few years ago? I hope you do; actually I hope you don't. Because that (expletive) will stick with you.
And if you expected a link, well, you're out of luck. Because I won't do it. I know, you might find that hypocritical because I linked to that scene from "Justified" but I won't dig up the clip of Lattimore being injured. There's a major difference here. The scene from "Justified" is fake. Lattimore's injury is real. (Honestly, I feel bad that I have to explain the difference. Feels like the time I tried to explain to a non-blood family member that Stephen Colbert is a character. Mostly because they agreed with Colbert and are beyond thrilled he'll be the next host of CBS' "Late Night" as announced on Thursday.)
Hey, if you're skimming for the straight fantasy analysis, it starts right here!
Because when I think of Lattimore, I'm beginning to like him more and more as a sleeper option this year. The 49ers figure to run the ball a lot, but how long can they continue to go with Frank Gore?
Gore is going to be 31 this season and the drop-off for running backs tends to be rather sudden and severe. It almost feels like we were blessed with an extra-productive year from Gore, one we probably shouldn't have received. But we did. Because all of that mileage is going to add up. Seriously. I want you to throw confetti into the air when your friend drafts Gore because that will be his/her problem and not yours. And late in the draft, you need to stick it to them and draft Lattimore.
There are a couple of guys on the 49ers' depth chart ahead of Lattimore -- Kendall Hunter and LaMichael James. And that is who your friend will try to handcuff Gore with later. Which will be awesome. Neither of them had the promise Lattimore brings. Remember, when you are in the later rounds, you want to think about upside more than just about anything else. Lattimore has that.
Lattimore, of course, will draw comparisons to Willis McGahee, who also missed his first season because of a horrific knee injury. However, it might not be realistic to expect nearly 1,200 rushing yards and 13 touchdowns like McGahee had in his first real season.
But then again, why not take a chance? We've entered a new world order (not nWo) of fantasy running backs where you will likely be starting some of these late-round guys this coming season. Honestly, look at the running backs who went in the first round last year. Doug Martin, Ray Rice, Arian Foster (all before I grabbed Jamaal Charles FTW), C.J. Spiller and Trent Richardson. None of those guys were probably leading you to fantasy gold. Odds are, you will win your league with guys like Marcus Lattimore and Tim Cornette as your lead runners.
And I said guys LIKE that. Don't hold me to those exact two guys. Though you know I will crow like no other if those two guys end up in the top 10. I'll be all, "See, we told you!"
Bottom line, remember the name Lattimore and continue to check back as we update his status during the offseason.