Monday marked the first day the Green Bay Packers could utilize the franchise tag on potential free agent Randall Cobb. There are no indications that the team plans on slapping the restrictive tag on the wideout.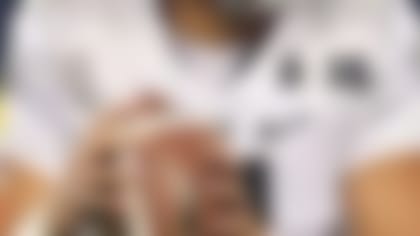 In advance of the draft, Marcus Mariota and others will look to showcase their skills at the combine (Feb. 17-23), only on NFL Network. **SCHEDULE**
Instead the sides will attempt to negotiate a long-term deal, discussions of which could take place this week at the NFL Scouting Combine, as the March 10 free agency date approaches.
That range would come close to the four-year, $39 million contract extension Jordy Nelson signed last year. It would also be around the average that former Packers receiver Greg Jennings makes in Minnesota ($9 million per).
Cobb currently sits as one of the most sought after receiver targets in a market flush with talent -- and more could join that group. His ability to play multiple positions and run-after-the catch ability provides unique ability among his peers.
The 24-year-old is coming off his best season: 91 catches for 1,287 yards and 12 touchdowns. With those numbers, Cobb is set to cash in on the open market. The question is whether the Packers will pay his asking price, or whether he'll change addresses to get paid his worth.