As the 2013 college football season enters its 10th week of play, we are starting to see some of the top quarterbacks separate from the pack with their performances.
Marcus Mariota, Johnny Manziel and Jameis Winston have emerged as the frontrunners for the Heisman Trophy, but Teddy Bridgewater, Sean Mannion and Bryce Petty have certainly earned a seat at the table based on their remarkable individual production. Factor in AJ McCarron's efficiency and winning ways, and there is a lot to like about the state of quarterback play in college football.
With another week to assess the top performers at the position, here is my latest list of the top quarterbacks in college football:
1. Marcus Mariota, Oregon
(Last week's rank: 1)
The redshirt sophomore has been spectacular in every sense of the word in 2013. He has accounted for 29 total touchdowns (20 passing and nine rushing) without throwing an interception. Most importantly, he has directed the Ducks' prolific spread offense superbly by distributing the ball to multiple receivers and running backs on the perimeter.
2. Johnny Manziel, Texas A&M
(Last week's rank: 2)
When it comes to evaluating Manziel's game, the numbers speak for themselves. The reigning Heisman Trophy winner has completed at least 70 percent of his passes in six of eight games, and tossed three or more touchdowns in five contests. Additionally, he has continued to dazzle as a runner with two 100-yard rushing games. Although the Aggies' losses threaten to kill his chances of repeating as the Heisman Trophy winner, the fact that Manziel has continued to kill the SEC with his dynamic skills should earn him a ticket back to New York City.
Check out Florida State's new quarterback, "Famous" Jameis Winston, as he emerges as one of college football's new stars.
3. Jameis Winston, Florida State
(Last week's rank: 3)
It's not often a redshirt freshman quarterback captures the spotlight like Winston, but the Seminoles' star is an extraordinary talent. He plays with the cool demeanor of a savvy NFL veteran, yet displays the swagger and enthusiasm of a teenage pop star. More importantly, Winston has put it down on the field, throwing at least two touchdown passes in seven games.
4. Teddy Bridgewater, Louisville
(Last week's rank: 4)
Louisville's loss to Central Florida a few weeks ago put a damper on the team's national title hopes, but college football observers shouldn't dismiss Bridgewater as a Heisman Trophy candidate. The junior standout has six 300-yard passing games and a 23:2 touchdown-to-interception ratio. He has also displayed exceptional arm talent and poise as a passer. Although Bridgewater will not get another opportunity to showcase his skills on a big stage, he remains squarely on the radar of evaluators looking for a franchise quarterback.
Check out special college football uniforms worn during the 2013 season.
5. Derek Carr, Fresno State
(Last week's rank: 5)
Carr has vaulted into the conversation as one of the top quarterbacks in college football by posting ridiculous numbers as the director of the Bulldogs' high-powered offense. Although his most recent performance against San Diego State (35 of 57 passes for 298 with two touchdowns) wasn't up to his normal standards, the fact that he led his team to a gritty overtime win says a lot about his leadership skills.
6. AJ McCarron, Alabama
(Last week's rank: 6)
It's funny how McCarron consistently wins, yet rarely receives accolades for his performance despite his efficient play. He has completed at least 70 percent of his passes in five of his last six games, while also tossing 11 touchdowns against just two interceptions in those contests. With a big game against LSU in a week, McCarron will get an opportunity to show the college football world that he is more than a game manager.
7. Sean Mannion, Oregon State
(Last week's rank: 9)
Oregon State's loss to Stanford will lead some to dismiss Mannion's ridiculous numbers, but astute observers appreciate his mastery of the passing game. The junior standout can make every throw in the book with accuracy and precision, while also showing superb touch on finesse throws. With a 30:3 touchdown-to-interception ratio and five 400-yard games on his resume, Mannion deserves a spot near the top of the list.
8. Bryce Petty, Baylor
(Last week's rank: 11)
Petty continues to creep up the list based on his spectacular play and Baylor's eye-popping productivity. The Bears have topped the 70-point mark four times in seven games, while rarely playing the first-teamers into the fourth quarter. Petty has certainly done his part with seven 300-yard passing games and an exceptional 18:1 touchdown-to-interception ratio.
9. Tajh Boyd, Clemson
(Last week's rank: 7)
Boyd bounced back from a disappointing performance against Florida State to put up solid numbers in the Maryland game. While scouts will certainly give Boyd some credit for his resiliency, he will need to show and prove his big-game moxie in the Tigers' next matchup with an elite opponent.
10. Braxton Miller, Ohio State
(Last week's rank: 13)
Miller's dramatic improvement as a pocket passer makes the Buckeyes' offense nearly impossible to defend when in rhythm. Although he occasionally struggles with his ball placement and accuracy, Miller's combination of athleticism, running skills and arm talent makes him one of the top do-it-all playmakers in college football.
Not ready to make jump to NFL
Back to back losses in pivotal Pac-12 showdowns have exposed how unprepared UCLA QB Brett Hundley is for the demands of the NFL, Bucky Brooks says. **More ...**
11. Brett Hundley, UCLA
(Last week's rank: 8)
Disappointing performances against Stanford and Oregon have led to questions about Hundley's readiness for the pro game, but the redshirt sophomore remains one of the top playmakers in college football. He is a dangerous dual threat on the perimeter, with the speed, quickness and arm talent to torment opponents as a runner or passer. Although his judgment must continue to improve for the Bruins to run the table through the Pac-12 South, Hundley's versatility in the pocket makes UCLA a threat to return to the top 10 by season's end.
12. Zach Mettenberger, LSU
(Last week's rank: 12)
After tearing it up for the first half of the season, Mettenberger's play has dipped in recent weeks with more turnovers and miscues appearing on the tape. However, the senior gunslinger continues to tantalize evaluators with his impressive arm talent and natural pocket passing skills. With a few headline games on the horizon against Alabama and Texas A&M, the football world will get a chance to see if Mettenberger can get back on track as the efficient conductor of the Tigers' pro-style offense.
13. Aaron Murray, Georgia
(Last week's rank: 10)
The World's Largest Cocktail Party has turned into the SEC's biggest physical therapy session (borrowed that phrase from a friend) with the Bulldogs suffering from numerous injuries on offense. However, Murray has still dazzled as a playmaker from the pocket. If he can continue to post big numbers without key weapons on the perimeter, scouts could view him as more than a developmental prospect at the next level.
14. Devin Gardner, Michigan
(Last week's rank: 14)
After a week off following his spectacular performance against Indiana, Gardner faces a stern test against a stingy Michigan State defense. The Spartans will not only challenge Gardner's poise and awareness with an imposing pass rush, but he will need to fit the ball into tight windows to move the chains on Saturday. Given the improvement that Gardner has exhibited as a pocket passer over the past month, the showdown in East Lansing will attract plenty of NFL eyeballs.
NFL won't pass over Lynch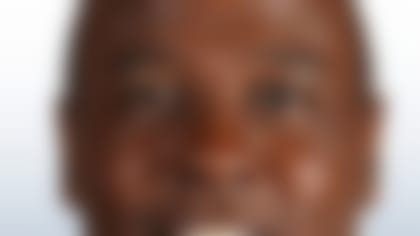 Despite amazing numbers, some expect Jordan Lynch to be passed over by NFL teams in the 2014 draft. Charles Davis says he sees things playing out differently. **More ...**
15. Jordan Lynch, Northern Illinois
(Last week's rank: 16)
Lynch is an unconventional quarterback by pro standards, but it's hard to ignore his sensational production as a dual-threat playmaker for the Huskies. Following a 300-yard rushing performance a week ago, Lynch nearly topped the 100-yard rushing mark for the fourth time this season with his tremendous effort against Eastern Michigan (223 pass yards with four touchdowns; 99 rushing yards). Given his fantastic production, Lynch deserves his spot on this list of top signal callers.
16. Garrett Gilbert, SMU
(Last week's rank: NR)
There isn't a hotter quarterback in college football than Gilbert. The Mustangs' star has completed more than 65 percent of his passes in the past three games with an 11:1 touchdown-to-interception ratio, including a spectacular 538-yard, four-touchdown effort in a 59-49 win over Temple last weekend. While Longhorn fans are certainly surprised to see Gilbert find the mark after his epic struggles at Texas, the fact that he has steadily improved under June Jones' tutelage bodes well for his chances of carving out an NFL career down the road.
Out of the list: Maty Mauk, Missouri (last week's rank: 15).