Akbar Gbajabiamila, an analyst on "NFL Fantasy Live," played defensive end for three NFL teams from 2003 to 2007. In his weekly "Inside Out" column, he offers a player's perspective on topical events around the league.
But Sherman didn't make the cut, raising the following question: Does performance even matter?
The Pro Bowl is supposed to showcase the season's most exceptional players. To have your blood, sweat and tears recognized by your peers is a mark of respect that validates your talent. Deep down inside, every player is self-conscious; every player wants to know that he's good enough.
That, however, has been lost in the politics.
Here's how Pro Bowl voting by players -- who get a third of the overall vote; the other two thirds go to coaches and fans -- went down inside the locker room when I played ...
Coaches don't want the Pro Bowl voting to interfere with the flow of the workday, so we were usually handed a ballot at the end of the day, when we were exhausted and ready to go home. We could not vote for our own teammates. Also, as a defensive player, I could only vote for offensive players, and offensive players could only vote for defensive players.
As much as we valued our peers' recognition, we were so inundated with breaking down film of our practices and the next opponent that we couldn't really see the whole league play. Some of the names were foreign to us, especially those belonging to players in the Pacific Northwest.
So the conversation during the voting process usually consisted of asking teammates about players they'd gone up against and who they liked. We are human and have our biases; if you or your teammates didn't like somebody for some reason, you wouldn't vote for that player.
There was another factor at work: Though we couldn't vote for the star players on our own team directly, we could vote for the long-shot candidate at those positions, thus boosting our teammates' chances.
This issue is not just about Sherman. It's about the whole system. Denver Broncos guard Zane Beadles has played at an All-Pro level this season, giving up just one sack after allowing 11 over his previous two seasons. As a team, the Broncos have allowed the second-fewest sacks in the league. When the Broncos' running game has been on point, it's been because they've been able to effectively run "power," pulling Beadles and running behind his blocking. But how many defensive players who haven't faced Beadles and the Denver Broncos would know that? Less than one percent.
My brother, Kabeer Gbajabiamila (also known as KGB) was selected as an alternate for the 2004 Pro Bowl after logging a third straight season with 10 sacks or more for the Green Bay Packers. He had become one of the premiere pass rushers in the league at that point, but was disregarded in the all-star conversation. However, NFC coach Andy Reid recognized Kabeer's talent; when Simeon Rice was excused for conduct detrimental to the team, Kabeer got a chance to play in the game.
My brother was annoyed by the politics surrounding the selection process. One of his teammates told him that the reason he'd been overlooked was because he didn't have a sack dance that could draw attention to his play. I think my brother could have challenged Jacoby Jones with his dancing abilities, but in all seriousness, Kabeer was never that type of guy. He wanted his play to speak for itself. However, in this era of flamboyant player celebrations, that's an antiquated idea.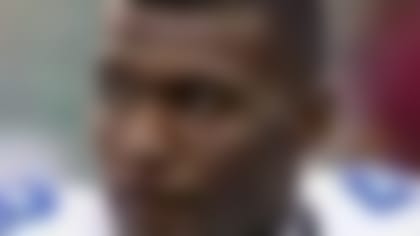 Our analysts pick through the players who missed the Pro Bowl, like Dez Bryant, and debate which omission was the worst. **More ...**
Players who are snubbed typically will give you the politically correct answer: "It's all about the team." But that's nonsense. Players care, no matter what they say in front of a microphone. My brother said it best: "Getting the recognition from your peers means the ultimate respect in the industry."
That validation meant so much that he postponed his family vacation after getting the call to play in the Pro Bowl one day before the game. He took an eight-hour flight to Hawaii, got off the plane and headed straight to the stadium, with no sleep and no practice. He would finish the game with two sacks and a forced fumble, coming close to being the MVP.
Kabeer continued to play well, finishing the 2004 season with 13.5 sacks, third-most in the league. He and Rice were the only two players in the league to record double-digit sacks in each season from 2001 to 2004. At that time, just 12 other players since 1984 had accomplished that level of consistency. However, his peers and the fans never recognized this feat. Consequently, he never saw another Pro Bowl, though he ended up being the Packers' all-time leaders in sacks.
The Pro Bowl is an auspicious occasion. To maintain its integrity, the selection process has to change. I believe half of the voting should be determined by NFL pro scouts, while the other half can still be done by coaches, players and fans. Pro scouts can determine the best of the best more accurately than anyone, because of the amount of time they spend breaking down film on players.
Maybe then, performance will finally matter.