Once tabbed as "old and slow" by Hall of Famer Warren Sapp, Pittsburgh's defense has grown faster and more dynamic with the addition of former Panthers safety Mike Mitchell, rookie defensive end Stephon Tuitt and first-round linebacker Ryan Shazier. Set to pair inside with Lawrence Timmons, Shazier has turned heads all summer and looms as a candidate for Defensive Rookie of the Year honors.
The youth movement extends to the offense, where veteran receiver Antonio Brown was given help in the form of fourth-round wideout Martavis Bryant and rookie Dri Archer, with the latter set to see snaps as a pass-catching, kick-returning, ball-carrying X-factor. We also like the addition of LeGarrette Blount, a power runner who might play a bigger role than some expect alongside Le'Veon Bell.
General manager Kevin Colbert deserves credit: Pittsburgh had the look of a team slow-burning toward decline, but this year's draft and free-agency haul restocked the Steelers at key positions and has them rolling into the season as the AFC North's team to beat.
The Steelers have plenty of promising depth, but the cornerback position remains a concern. Ike Taylor was fried down the stretch last season but remains embedded with the first team. Pittsburgh's oldest starter is still "pissed off" about the $4.25 million pay cut he accepted this offseason, but the other option would have been his release. William Gay is a serviceable third corner, but Brice McCain graded out as the league's worst corner last season, per Pro Football Focus.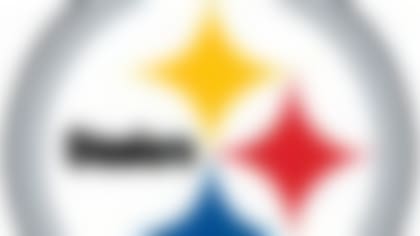 While many of the new parts are encouraging, the team needs a handful of young players to make big second-year leaps. The SteelersbelieveMarkus Wheaton can be a starter in Todd Haley's offense, but the wideout needs to take his strong offseason into September after a rookie campaign that saw him catch just six passes. On defense, Jarvis Jones might be the biggest question mark. Last year's first-round pick too often resembled a fish out of water.
Along with the daily gushing over Shazier, it's Archer who emerged as one of the more intriguing new faces. The former Kent State weapon has turned heads with his outrageous speed and moves. It's been ages since Pittsburgh had a jitterbug-type who can cause problems in space in so many ways. His home-run hitting potential suggests the rookie will see meaningful and creative snaps out of the gate.
What we'll be saying in February
We'll be talking about how the Steelers are -- once again -- a player or two away from returning to dominance in the AFC.
Predicted finish: First place in the AFC North, 6th in Around The NFL's Power Index.